Have your say! Which of the IrishCentral Creativity and Arts Awards nominees for the best Irish in Film & Television should be the winner?
Learn all about their extraordinary work below, and then head over to our voting portal to cast your vote.
Tickets for this event are now SOLD OUT but you can join us on Facebook Feb 9 to watch it live with TG4. 
Sponsors include TG4, Feile 30, Irish American Writers & Artists, Slane Irish Whiskey, American Irish Historical Society, and Irish Network USA. 
Here's a rundown of the nominees voted the cream of the crop in the category of "The Screen," sponsored by Ireland's Irish language TV station, TG4.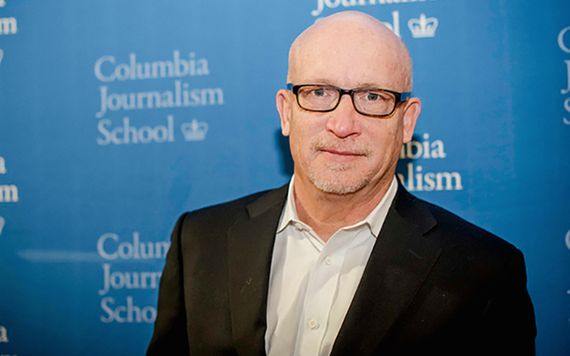 6
In 'No Stone Unturned' Oscar-winning documentarian Alex Gibney turns his lens to collusion by state forces in the Loughinisland massacre, when six men watching the 1994 World Cup in a rural Irish pub were shot dead by a masked gunman.
It is with signature relentlessness that Gibney doggedly pursues the story of an alleged cover-up and collusion at the highest level of British police and governmental authority. His investigation should serve to bring this quest for truth and justice closer to a conclusion.
Irish American and native New Yorker Gibney is one of cinema's most impactful documentary directors and is best known for tackling big stories such as the Enron scandal, Scientology, clerical sex abuse, and Al Qaeda.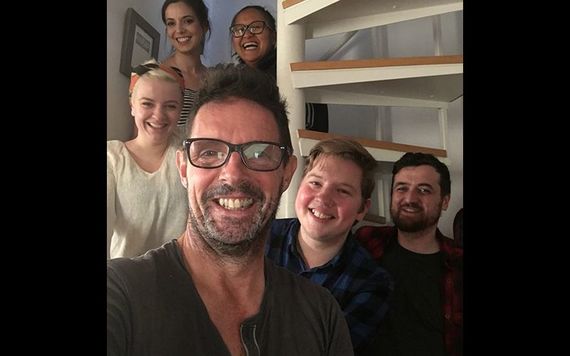 6
Niall McKay and his team work tirelessly to promote the best of Irish film talent living and working in both the US and Ireland.
Irish Screen America was founded in 2011 by Irish filmmaker and producer Niall McKay with the mission to help Irish filmmakers build a community and gain more exposure in the United States.
The group, formerly known as Irish Film New York, now holds two film festivals, one in Los Angeles and one in New York. The festivals are held at New York University's Iris & B. Gerald Cantor Film Center and the the American Cinematheque Aero Theatre in Santa Monica, respectively.
Irish Screen America also hold screenings, industry panels, discussions and master classes throughout the year.
6
Colin Broderick's debut feature film finds a hard-working and hard-partying crew of Irish construction workers in New York who left Ireland in an era of closeted oppression and sectarian violence. These lovable, but no longer fresh-faced rogues, have spent their adult lives self-medicating against a past that is starting to catch up with them.
Each guy on the "Emerald City" crew is struggling with something: drinking, gambling, loss, the burden of a family legacy, and facing a city that doesn't need them anymore.
A native of County Tyrone, Broderick moved to New York City in 1988 and worked as a carpenter for 20 years. His debut movie comes from a place of experience. Broderick's drinking memoir, "Orangutan," was published in 2009. This was followed by another memoir in 2013, "That's That." His new book, an anthology entitled "The Writing Irish of New York," will be published this spring by Fordham University Press.
"Rocky Ros Muc" – Michael Fanning and Máire Breathnach
6
A documentary about emigration, hardship, and dedication to a dream. "Rocky Ros Muc" tells the story of trailblazing boxer Sean Mannion, who grew up in a poor, Irish-speaking village in Connemara in the 1970s and rose through the boxing ranks and eventually competed for the World Boxing Association title in Madison Square Garden. "Rocky Ros Muc" examines the spirit inside the ring and the troubles outside, as well as the reality of emigration and its impact on identity.
"Rocky Ros Muc" is a story about identity and community, not just for Sean Mannion, but for thousands of emigrants like him.
Those nominated are Michael Fanning and Máire Breathnach the movies producers. Michael Fanning's previous credits include that of Executive Producer on Trevor Birney's 2014 documentary "Thatcher & the IRA: Dealing with Terror." Máire Breathnach previously worked as an actor on the series "Turas Teanga," a 20-part Irish language refresher course.
6
Irish American and Bostonian Frankie Shaw created and stars in this Showtime series about a smart, scrappy, young single mother in South Boston and the unconventional but very real network of family and friends who help and hinder her as she tries to make it work. The show centers around Bridgette Bird, a smart, young single mom as she struggles to make ends meet, she strives to create a better life for her son, Larry, and often finds herself making impulsive and immature decisions.
To give her full title Rachel Frances "Frankie" Shaw is the creator of the Showtime series, which was nominated for a Golden Globes award.
In 2014 Shaw's short film "SMILF," which she wrote, directed and starred in won the 2015 Short Film Jury Award for U.S. Fiction at Sundance. Shaw is the creator, showrunner, writer, director, actor and producers of the series.
She has starred in series such as Stephen Merchant's "Hello Ladies," alongside Rami Malek in "Mr. Robot," and the 2015 Fox TV series "Mulaney."
Tickets for this event are now SOLD OUT but you can join us on Facebook Feb 9 to watch it live with TG4.