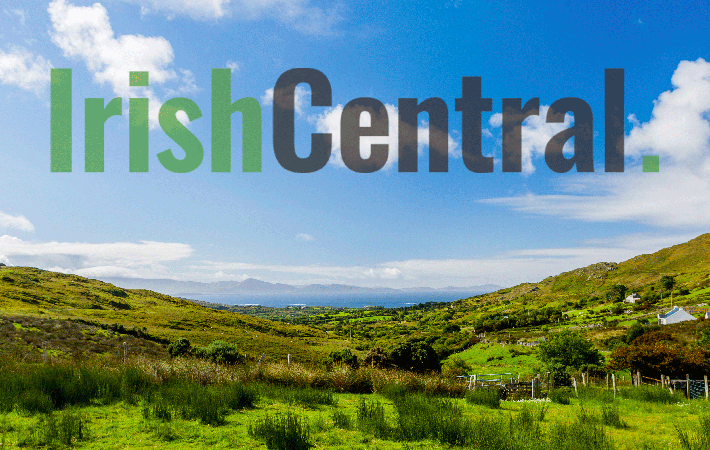 Offaly 1-18 Tipperary 0-14
OFFALY are the New York senior hurling champions for the second year in a row and the 15th time in their history after a convincing win over Tipperary on Sunday.
They won the Michael Flannery Cup on the strength of an all-around display where six players contributed on the scoreboard, and save for one position where weekender Iarlaith Tannion was injured, all their players won their individual battles.
Tannion and Pat Hartley were in from Ireland for the game, but the Galway player hurt his knee 10 minutes in and had no impact for the rest of the game. It was a tremendous team display, with Mark Comerford having the squad ready for the battle at hand. They jumped into a 1-3 to 0-1 lead and never were threatened.
Tipperary had the first point of the encounter from Kieran Bergin in what were testing minutes for both sides. Whatever mantel gets laid by behind the ball slapping and hitting was surly being tested in the opening five.
Hartley and Liam Costello had a chat with John Hennessy and across the field all were testing shoulders and hurleys. It is a man's game.
Diarmuid Sexton had Offaly's first point, and it was the start of a 15 minute period of all Faithful. Toddler Callanan had two brilliant scores from the middle of the field, but it was the work of Sexton that helped create them.
When Stephen Brown took a pass from Sexton he rifled a shot on goal that was saved by Thomas O'Meara, but Eunon McKillop put the rebound into the net. At this point Tannion had left the field with a knee injury, but Offaly took the loss and used it to inspire.
After an Eoin Power point, Donal Broderick had a pair of majestic scores from in front of the large crowd stand-side. It was all going the Faithful way.
Callanan and Bergin swapped scores before Tipperary finally came alive to the game. Their defense settled with Ollie Moran not dominant but coming into the outing; John Purcell and Martin Dunne were also contributing more.
They had the next three points of the outing with two frees from Bergin and scores from Costello on the run and Mike Stretch after coming off the bench. As the half arrived Offaly had a four point lead, 1-8 to 0-7.
Tipperary started the second half as they had ended the first, with two points from Stretch and Dave Loughnane. Davie's was a terrific long distance effort.
Offaly fought to get back into the game, and they did with Sexton again coming alive. He was fouled for a free that Brown tapped over, and then Brown scored from play.
Their back line was coming back into the game, with Aiden Ryan pulling down two clearances brilliantly and driving out, while Alan Gleason made a timely save from Bergin when the Kid was in front of goal.
The game saw six points swapped, but that suited Offaly as they were maintaining their four point advantage. Tipperary put back to back scores from Eoin Power and Stretch up, but they were made to work extremely hard for everything.
It was all Offaly in the final 10 minutes. They outscored Tipp five points to one in that period. Their defense was outstanding, with Gleason making timely saves while the full back line made critical clearances when required. Hartley was brilliant, with Ryan also coming through with three tremendous clearances.
Tipperary hurt their own chances with point scoring opportunities being wasted as no one stepped up and could fire a 70 over the lathe. It always seemed to drop in the square and get cleaned up easily by the Offaly defense.
Offaly had stars across the board. Gleason was brilliant and he made four very important saves. Hartley was outstanding for the hour, Ryan and Reilly did a bunch of good work on the wings.
Niall Callanan and Niall Mulvihill laid the foundation in the middle. Broderick and Brown were also man of the match candidates, and Brown took it home on Sunday with an award from the GAA. Eunon McKillop took his goal at an important time.
Tipperary will agree that they were out-hurled and out-hustled. Shane Walsh, Eoin Power, Mike Stretch who was brilliant of the bench and Liam Costello were their best players. Ollie Moran never got going and his touch was way off for a former all-star.
Tipperary: 1 Thomas O'Meara, 2 Shane Walsh, 4 Ger Mahon, 5 John Purcell (0-1), 6 John Madden, 7 Martin Dunne, 8 Davy Loughnane, 9 Eoin Power (0-3), 10 Andrew O'Connell, 11 Ollie Moran, 12 Sean Shepard, 13 Kieran Bergin (0-3), 15 Liam Costello (0-2). Subs: Michael Stretch (0-4).
Offaly: 1 Alan Gleason, 2 Willie Kiely, 4 Pat Hartley, 5 Aiden Ryan, 6 Richie Gaule, 7 Darren Reilly, 8 Niall Callanan (0-3), 9 Niall Mulvihill (0-2), 10 Donal Broderick (0-4), 11 Stephen Brown (0-7), 12 Diarmuid Sexton (0-2), 13 Eunon McKillop (1-0), 15 Iarlaith Tannion. Subs: Mike Guithin, Kevin McKay.
Referee: John Hennessy (Kerry).
Man of the match: Pat Hartley (Offaly).