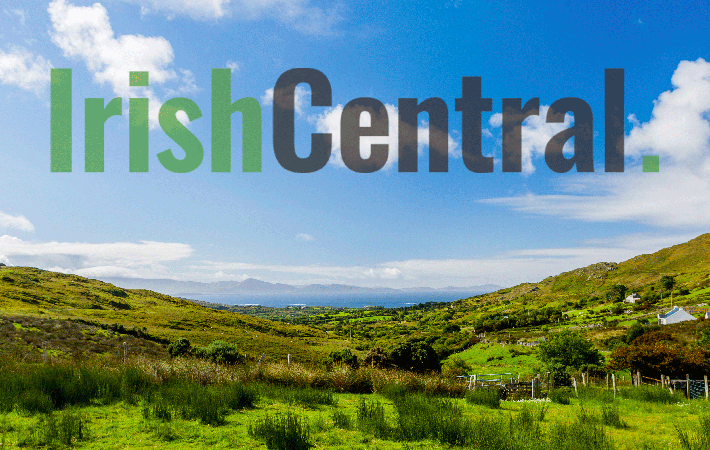 SHAUN Maloney celebrated his return to Celtic from Aston Villa with a man of the match performance in the 3-0 win over Falkirk at Parkhead. Maloney returned to Celtic in a $4 million deal from Villa on Friday and marked his comeback with two assists as Georgios Samaras (two) and Stephen McManus scored.
The Scottish striker was delighted with his return, but reserved his highest praise for Irish winger Aiden McGeady.
"I knew how good Aiden was when I left but he has improved a hell of a lot," said Maloney. "He has pretty much everything now, the final delivery, the shot or pass, he has that end product to his game now.
"And he scares the life out of defenders when he starts running at them. If the players make runs ahead of him then he will find them.
"The pace of the team as we are breaking is different from when I was last here, especially with some of the attacking players we have.
"The energy is also different. Our midfield two Paul Hartley and Scott Brown were up against a Falkirk central midfield three and that is quite difficult, but they coped very well."
A first half sub against Falkirk, Maloney could start against Rangers next weekend with injury concerns over Scott McDonald and Jan Vennegoor of Hesselink.
"Obviously when I signed I knew the game was a week away," added Maloney. "These games are huge and I think everybody in the squad will be vying for a place and I will be no different."
Celtic fans gave Maloney a rousing reception on his return, and so did manager Gordon Strachan.
"Shaun lifted the crowd when he came on and played very well," Strachan said. "We couldn't get our instructions about our shape on to the first set of strikers but Shaun listened.
"He got the reception I expected. I spoke to people on Friday about some negativity about him coming back and I said to them, 'Wait until tomorrow,' and I think that was a good idea."
Meanwhile, Bobo Balde has said he is no hurry to leave Celtic on a free transfer despite renewed interest from Birmingham.
"I love Celtic," Balde told the News of the World. "I have been here seven years now and would like to stay even longer. I love the fans, the Scottish people and the Scottish league. I love the club, I adore the club.
"I would like to honor my contract until the end - until the last day, last minute, second. At the end of the year I will have completed eight years at the club.
"My wish is to sign another two years at Celtic. But that will be hard if I don't fit into the coach's plans. You never know in life, things can change.
"I am behaving 100% professional. I can't do any more than that. If they don't need me it's up to them."
Celtic goalkeeper Artur Boruc has been axed from the Poland national team after allegedly breaking a curfew following a friendly in Ukraine.
Ajax have signed Celtic midfielder Evander Sno on a three-year contract.
Irish Draw
IRISH manager Giovanni Trapattoni is in hot water with Blackburn boss Paul Ince after playing Steven Reid for the full 90 minutes of the 1-1 draw in Norway last week.
Reid, making his first appearance under Trap, has been riddled with injuries for two years now, and Ince did not appreciate his player playing the full game.
He said, "You can see why sometimes Premier League managers don't let their players go if they are going to start playing them for 90 minutes.
"It's always a worry. You wonder if you'll come back with a half a team. I'm disappointed with some of the managers because they played some of my players for 90 minutes, as in Reid.
"I was very disappointed. I spoke to Reidy and he feels fine but that's not the point. He's had problems with his knees over the years.
"When you start playing them 90 minutes in a friendly I think is absolutely ridiculous. I can understand it if it's a World Cup qualifier but not a meaningless friendly."
Robbie Keane scored Ireland's goal in an impressive first half display before appalling conditions wrecked the game.
Trapattoni said, "We are happy because the physical condition of the players is not top, because the English league started only two weeks ago, and the Norway league is already 16 games old.
"I wanted to see our team with new players in a very difficult place. I know Norway teams, I know Sweden, and we said yesterday the game would be a good test because the mentality in the second half we saw Norway put us under pressure.
"Four players were new in our system and we were put under a lot of pressure, a lot of physical pressure, but we are happy and in 15 days we will be ready."
Captain Keane told Setanta Sports, "I think it was a good performance from the team, particularly in the first half. The last half hour of the first half we kept the ball really well, possession was really good and we went in deservedly 1-0 up.
"The second half was a completely different kettle of fish, which was disappointing. The first half was good but you can scrap the second - it was a disaster for players to play in those conditions."
Ireland assistant manager Liam Brady has been given the all-clear by hospital consultants in Dublin after he was rushed in when he felt unwell on the team's return from Norway.
Doyle to Leave?
KEVIN Doyle expects to leave Reading before the transfer window closes this week, with Aston Villa favorites to sign the Wexford man.
The 24-year-old said, "I would expect something to happen before the transfer window closes.
"It was very tough, it was difficult last season. But whatever doesn't kill you makes you stronger. You are playing against better players, stronger players who are sharper and quicker and it makes you mentally and physically better.
"But it's partly my own fault that I'm not playing at that level, so it is up to me to get myself back there."
Reading have signed striker David Mooney for Cork City as a replacement for Doyle, with cash strapped Cork receiving something in the region of *250,000 for the player.
Former Limerick owner Danny Drew has been linked with a deal to buy City, currently in receivership.
Keane's Deal
SUNDERLAND boss Roy Keane is close to a deal for West Ham defender Anton Ferdinand after signing French striker Djbril Cisse from Marseille on a season long loan.
Reports at the weekend suggested that Keane is also close to signing a new deal as Sunderland manager.
He told the Sunday People, "I have a year left but I have been delighted with the backing I have received in the transfer market.
"I'm also delighted with who I have brought into my backroom staff. Niall Quinn has been very good with that. They have given me great support. I am very happy and the club is making good progress."
Soccer Shorts
IRELAND'S World Cup qualifier against Georgia is now unlikely to be played in Tbilisi according to FIFA sources at the Beijing Olympics. Germany is the new favorite to host the game . . .
SHEFFIELD Wednesday and Leeds United have been linked with a loan move for Sunderland striker Anthony Stokes . . .
SLIGO Rovers have issued another appeal for funds as the financial crisis at the club deepens . . .
SHEFFIELD United's Irish defender Derek Geary has been linked with a move to Crystal Palace . . .
OLLIE Cahill and Shane Robinson have agreed new contracts with Drogheda United . . .
FORMER Irish captain Gary Breen is poised to sign for Walsall.