Jews make up two percent of the US population, yet 50 percent of the violence is aimed at them by white supremacists and other crazed groups.
Yet somehow I'm sure in general they thought in America they were safe here.
Americans did not commit those kind of atrocities on innocent fellow Americans no matter their faith. They were wrong.
The worst atrocity in American history directly on Jews has just been carried out, according to Jeff FInkelstein, the CEO of the United Jewish Federation in Pittsburgh.
He called it "the deadliest attack on the Jewish community in the history of the United States."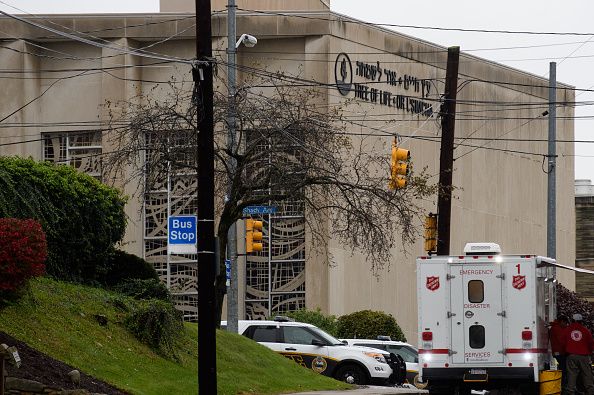 3
Think about that a moment, we knew anti-Semitism did not stop with the defeat of the Nazis, but in our more enlightened world it seemed far fetched that it would happen in America -- a country which prides itself on religious freedom.
Read More: Irish American Neo-Nazi plotting Republican Party takeover
There were warning signs, The Charlottesville Nazi demonstrators last year chanted "Jews will not replace us" President Trump insisted there were good people on both sides, suddenly the leash was off anti-Semitism again.
Then came Saturday. Is there anything more innocent than attending a naming ceremony for a child in your local synagogue on an autumn Saturday morning?
It must have been a joyous occasion for all.
Then came the murder and the mayhem, such violence that one FBI expert stated he had never seen such injuries inflicted, even on air crash victims.
The murders occurred in the same week a nut job was arrested after seeking to murder two presidents and leading figures in the Democratic party by sending pipe bombs.
Something has gone badly wrong in America. Who to blame?
Maureen Dowd in The New York Times is pretty clear on who bears the most blame.
She names the late Roger Ailes of Fox News as the originator of the extreme rhetoric and conspiracy theories that now dog the nation. The mad Florida bomber had Fox decals all over his van.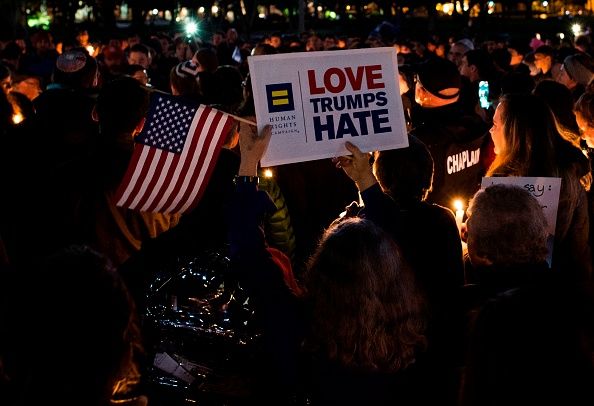 3
She says "This season of ghouls is animated by the ghost of Roger Ailes, who — bankrolled by Rupert Murdoch — was the mastermind behind the hate-breeding technique he perfected on Fox News. It bore poison fruit with the Florida bomb suspect, whose Facebook page was littered with Fox News agitprop."
She continues "One Fox producer under Ailes said they called it 'riling up the crazies.' It's all about picking and inventing the right battles, finding the lowest common denominator to boost ratings."
Read More: Shock as anti-Irish immigrant graffiti sprayed on Irish store in Kansas City
The crazies are riled up all right and we are left with a sickening sense we have not seen the last of all this. Indeed, the occupant in the White House has even praised physical violence against journalists.
Where will it end? As long as the crazies are riled up it won't ever. We just have to hope that the better angels arrive soon and restore a one nation ethos.
We need a Lincoln, we got a Trump.