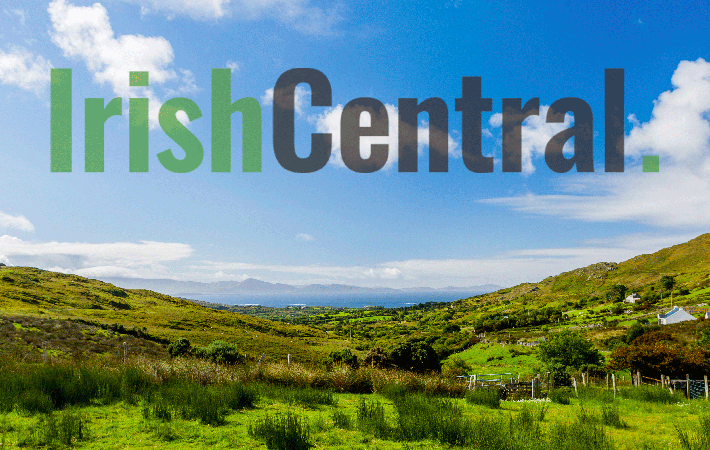 ONE of the enduring objectives of folk music is its ability to remind us of our common humanity and bonds that should unite us rather than divide us.
Sometimes, though, the harsher side of life informs and inspires us to appreciate when life is good to us, and that no matter how bad things may get in the current economic crisis there are always so many who are worse off.
Music and charity, especially for the Irish, become worthy allies at times so we can help those less fortunate and feel good inside and outside. A mighty wind of hope and compassion is coming to Manhattan's Upper West Side for the Symphony Space concert entitled "Irish Musicians for the Mercy Center: In Partnership with the Poor" on Sunday, October 12 at 8 p.m.
In recent years, folklorist and academic Dr. Mick Moloney, originally from Co. Limerick but since 1973 a U.S. resident as one of the foremost scholars on Irish American music, has spent a great deal of time in Southeast Asia and Thailand in particular. There he came upon the charitable work of Redemptorist priest Father Joseph Maier, a missionary who has labored in the Bangkok slums for over 35 years ministering to the impoverished slum dwellers in that country grappling with many issues.
Founding the Mercy Center and its Human Development Foundation (www.mercycentre.org), he and his organization have tirelessly worked to help thousands of Thai children victimized by dire poverty, sex, drug and alcohol abuse in the society around them through creating educational opportunities and orphan facilities that address their many needs.
On his swing to Southeast Asia last June, President George Bush visited the Mercy Center and saw the great work first hand along with philanthropist, Chuck Feeney, whose Atlantic Philanthropies Foundation has also been impressed by Maier's accomplishments on behalf of the poor and disadvantaged children.
Moloney has assembled a coalition of performers volunteering for a big night of traditional music at the hall where the issues of human justice and Irish musicians once rallied around the IRA prisoner of conscience, Joe Doherty, back in the 1990s.
Mick's own Green Fields of America troupe (Billy McComiskey, Robbie O'Connell, Ivan Goff, Jerry O'Sullivan, Dana Lyn and Athena Tergis) along with Joanie Madden and Cherish the Ladies (with their own guests Joe Madden and Mike Rafferty) lead the pack that also includes the Sands Family (Tommy with his children Moya and Fionan), Jimmy Crowley, Donie Carroll, Burns Sisters, John Roberts and Tony Barrand, Dan and Bonnie Milner, NYU's Washington Square Harp and Shamrock Orchestra, Matt and Shannon Heaton and Kieran Jordan from Boston, Dan Gurney and the Niall O'Leary School of Irish Dance.
In keeping with the theme of charity and giving to the less fortunate, there will also be two notable book signings that night at the Peter Norton Theatre at Symphony Space. The new book written by Greg Barrett, The Gospel of Father Joe: Revolutions and Revelations in the Slums of Bangkok, depicts the heroic struggles of the missionary priest who battled the establishment in his own church and Thailand's government to minister to the neglected in the horrific slums in Bangkok.
And in keeping with the great spirit of generosity, giving and kinship with those who need a helping hand, Chuck Feeney will be on hand to autograph copies of his authorized biography by Conor O'Clery entitled The Billionaire Who Wasn't: How Chuck Feeney Made and Gave Away a Fortune Without Anyone Knowing.
Further info and tickets ($25-$50 with $5 student discount with valid ID) are available through Symphony Space (phone 212-864-5400 or www.symphony space.org), located at 2537 Broadway at 95th Street.