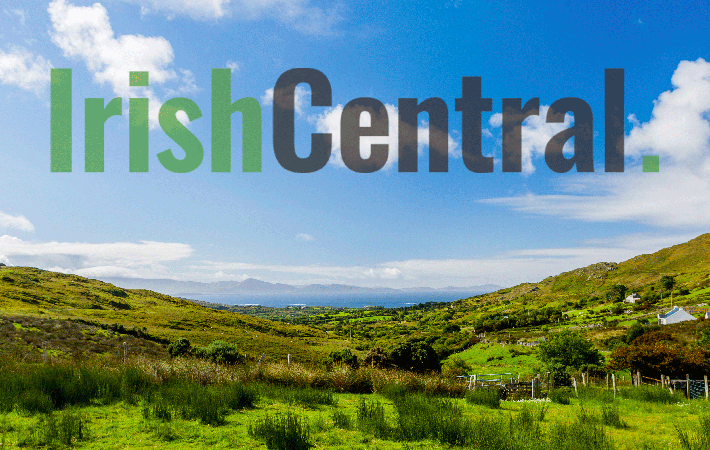 OPIUM is an appropriate name for the music of Dublin singer-songwriter Mark Geary's new album. It's dark, sometimes dangerous, and no less addictive.
The set opens with "Cold Litte Fire," a song about seduction that, like many of these songs, can also speak to the temptations of chemically-induced euphoria. "We've been here all night, God knows I've been trying," he sings before pleading for the cold little fire to "make me again."
Is he cooking crack or cracking the code of a resistant lover? You decide. Like many great Irish lyricists, Geary has a knack for piecing together expressive couplets that reveal everything and nothing all at once.
"Not On Your Life" is a grumbling rocker that has a killer alt-rock riff running through it. It's one of the rare exceptions when Geary breaks out a full band to bring out the anger and drama. Mostly, he relies on his voice and a few sparse acoustic musical accompaniments to get the job done.
"Mother Nature/she has a sense of fun/it's like a bird cage, but now the bird has flown/and there's a hole I can crawl to when the pain gets in/you're the wall that I walk to when the pain gets in/come on down for me/put the stars in your hand," he sings over a lullaby bed of subtle bells, strings and acoustic chords on "Maid of Gold." It's the musical equivalent of chamomile tea that nurses the hurt in his poetry.
According to Geary, the song is one of the first things he wrote for the new album.
"I started writing this record over two years ago," he says. "I had written a song called 'Maid of Gold' that seemed to me to be the advent of something new and I had the beginnings of the song 'Tuesday.' At that time I had being reading Robert Fisk's books and the God Delusion; the 'war on terror' was on the news every night and I became aware of my discomfort with people on telly using God phrases: 'With God on our side,' 'In God we trust,' 'With God's help we will prevail.'"
The singer-songwriter movement that has been percolating in the streets of Dublin for more than a decade got its critical and commercial validation when the Frames' Glen Hansard nabbed an Oscar for his musical film Once.
In fact, Geary's last tour found him supporting Hansard and the boys, sometimes stealing the show from the headliner (no small feat when you are dealing with a ferocious band like the Frames). Geary's music on Opium is just as good and deserves the same recognition.
Geary has added two last minute rare solo appearances in Manhattan onto his tour itinerary. He'll play on October 9 at the Living Room and in the Cutting Room the following night.
Though his music on record is sparse and acoustic, his onstage storytelling adds mightily to the compositions and his live shows are highly charged. For more information, visit markgeary.com or his MySpace page.