This year, government initiative Creative Ireland is highlighting some of the best projects, events, and initiatives that are bringing culture and the arts to the forefront in every Irish county and Co. Louth is no different.
The smallest county in Ireland, County Louth has a proud tradition of poetry and music and is this year, in particular, looking forward to the likes of the Midsummer's Artisan Market in Drogheda and the annual harp festival, An Chúirt Chruitireachta.
As part of the Creative Ireland county initiatives and beyond, there are many exciting events taking place in the Wee County over the next months and many ongoing initiatives constantly ensuring the emphasis in creativity in the county. Here's a look at some of the best: 
9
"Bristle: hair and hegemony" draws on the rich scientific, literary, political and aesthetic contexts in which hair plays a central role.  It brings together a range of artworks and objects from the 17th century to the contemporary moment, and from diverse ethnic and cultural contexts. It features work by historic and contemporary artists. This exhibition at the Highlanes Gallery in Drogheda runs July 8 - September 23. 
The Tempest by Encore Productions
Encore Productions is composed of clients from the RehabCare Resource Centre in Dundalk. The center provides services for 60 adults with intellectual disabilities from all over County Louth. Their version of Shakespeare's The Tempest will involve 16 actors from the center with a crew of four staff and volunteers.
The Tempest will open in An Táin Arts Centre, Dundalk, and then tour to venues throughout Ireland, north and south. Encore Productions will also facilitate schools workshops, workshops with Social Care Students, and community groups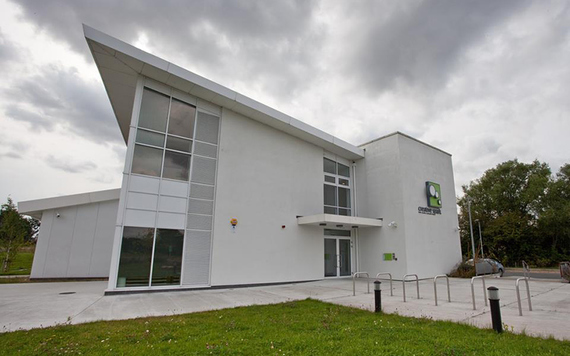 9
Creative Spark is the center for creativity and innovation in the North-East. Based in Clontygora in Dundalk, Creative Spark offers training, work spaces, artists' studios and a printmaking facility, aimed at both enterprise and community. The bi-weekly "Art as Exchange" is an informal, all-inclusive group of visual artists who meet together for the sake of making public art that is accessible, experiential, participative and or/free.
9
Recently the focus of a major article in The Guardian, which detailed the work of the organization in commissioning and promoting the work of living composers, LCMS will be commissioning the recording of the intriguingly titled "Four Thousand Holes", by composer John Luther Adams. The work, about 32 minutes in length, is based on the final chord of "A Day in the Life" by The Beatles.
As well as recording the piece, new video work will also be created by visual artist, Jackie Nickerson. Jackie, who lives on the coast in Louth, is one of the most exciting photographers working in Europe today, and this collaboration between Jackie, Adams and Louth Contemporary Music Society will be eagerly awaited.
9
A pillar of the arts and culture scene in Dundalk, An Táin Arts Center hosts exhibitions, performances, and workshops throughout the year. Coming up, check out "Double Vision", a play offering two views of Ireland in 2020, running July 27 - 28, as well as musical theater, songwriting and painting summer workshops for kids. Online comedy duo Dirtbirds will bring the laughs in November.
9
Adrian and Shane are artists working together as one since 1998 and are based in Dunleer, County Louth. They use paint, collage, stencils, photos, and videos to create pop art. They first exhibited in 1999, and since then have had many successful solo exhibitions and group shows in Ireland and internationally.
Their work has appeared in numerous publications worldwide. They have been invited to exhibit their entirely new exhibition of paintings, framed prints and sculpture at the HELL Gallery in Barcelona from August 2017. 
A film club will run in Droichead Arts Center in Drogheda on every second Tuesday from September. The best in international and Irish films are to be screened. 
9
A multi-disciplinary arts festival for the young ones! The esteemed Droichead Arts Centre will produce this Children's Arts Festival during the month of October 2017. "Leanbh" will present a program of theater, music, literature, visual arts and other work, made specifically for younger ages and family groups. The Droichead Arts Center hosts and stages a wide array of events and performances throughout the year, including the Drogheda Traditional Music Weekend.
Carlingford Building Conservation Project
9
This project consists of the appropriate consolidation and repair of a medieval head & wall in the Medieval Walled Town of Carlingford. Hidden away on a fragment of a gable wall, which is part of a surviving burgage plot dating from the sixteenth century, this 500-year-old carved human head (believed to be from the Dominican Friary) requires urgent consolidation and repair work to prevent its loss
A History of Louth in Twenty Objects
Designed to introduce a younger audience to Louth's history, the book will highlight 20 items, such as the leather jerkin worn by King William of Orange at the Battle of the Boyne.
Using high-quality depictions of the contexts in which the objects were worn or used, the book will adopt a holistic approach to the provision, depiction, and interpretation of the county's historical narrative.
Design Week 2017 – FabLab
9
A community event exploring design and STEM (science, technology, engineering, and math) in association with Fab Foundation Ireland and Design and Crafts Council of Ireland. November 6 - 10.
Check out Co. Louth's full culture and creativity plan here.
Is there an upcoming event or project in Co. Louth you think people should know about? Tell us in the comment section.