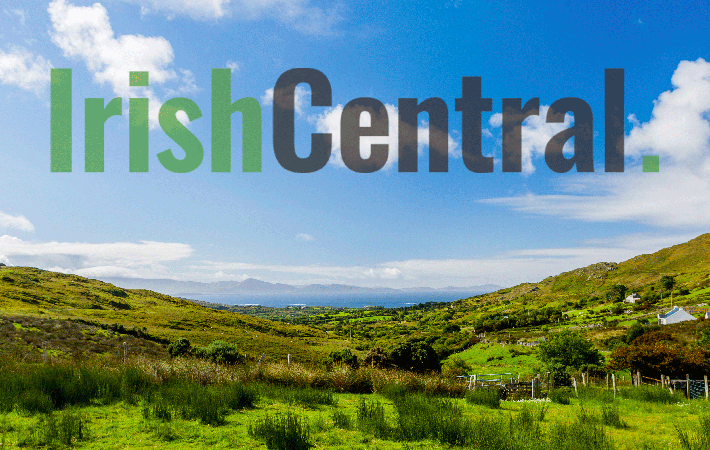 This St. Patrick's Day Guinness are throwing a hooley (meaning party) and everyone's invited. The iconic Irish brand are going on tour around Ireland and exploring some mouth-watering food and beer pairings, in Ireland and in the USA.
It's Irish American Heritage month so what better way to celebrate than with some great Irish food and drinks.
Braised short ribs
Cook time: 2.5 hours
Prep time: 45 minutes
Yield: 12 (1 1/2 lb.) short ribs
Preheat oven to 350 degrees.
Ingredients:
2 gallons beef stock
2 cups tomato juice
2 cans Guinness draught beer
2 carrots, diced
4 celery stalks, diced
2 chopped onions
4 sprigs of fresh thyme
12 (1 1/2 pound) bone-in short ribs
Canola oil
Salt and pepper to taste
Method:
Season short ribs generously with salt and pepper.
Coat your pot with canola oil and pan sear short ribs in batches.
When the meat is seared to an amber brown color, transfer to a roasting pan.
In the same pot, sauté carrots, onions and celery for 5 to 8 minutes then transfer to the roasting pan.
Add two cans of Guinness draught to deglaze the pot over medium heat.
Pour this liquid over the short ribs in your roasting pan.
Add beef stock, tomato juice and fresh thyme to the roasting pan and cover tightly with foil.
Place meat into preheated oven and braise for 2 to 2.5 hours.
The short ribs will slightly pull away from the bone when cooked.
Ribs vary in size so cook times may differ.
Remove short ribs from the roasting pan and transfer to a plate to rest.
Strain the remaining liquid and divide in half.
Pour one half of the liquid into a saucepan and reduce over medium/high heat and reduce to create a sauce.
When ready to serve, simmer short ribs in the second half of your liquid until tender, approximately 15 minutes.
Spoon sauce reduction over the short ribs and serve with horseradish mashed potatoes and sautéed Brussels sprout leaves.
Horseradish mashed potatoes
Ingredients:
6 russet potatoes, peeled and quartered
4 tablespoons unsalted butter
1 cup heavy cream
3 teaspoons salt
1 teaspoon black pepper
3 tablespoons horseradish
Method:
In a large heavy pot, cover potatoes with cold salted water. Simmer uncovered over medium heat for 10-15 minutes until tender.
Drain potatoes, then push through a ricer or mash well while potatoes are still warm.
Add butter, cream and horseradish to potatoes and stir.
Season with salt and pepper and serve hot.
The Guinness Hooley is a month-long celebration of Irish beer and food with events taking place all over the United States. Check out the Guinness Hooley site to find the closest event to you.
You could also be in with a chance of winning the Guinness Ultimate Irish Adventure by entering here.
The Guinness Ultimate Irish Adventure will be an unforgettable trip through Ireland. A private driver will bring you to the cities of Dublin and Belfast where you will explore the legendary sites.
A VIP Connoisseur experience awaits at the Guinness Storehouse including a private tour of the brewery and a lesson on how to pour your own perfect pint.
Outside the city, your driver will take you to some incredible places including beaches along the coast, waterfalls of the Wicklow Mountains and you might even explore the "seven kingdoms" where on location filming takes place for a popular cable series.
Before heading home, you will have a private cooking class with celebrated Irish Chef Kevin Dundon at the Dunbrody Cookery School. This will be a taste adventure in food and Irish beer parings.
How could you resist!
Click here to enter.
Alternatively show Guinness that you're part of their hooley by tagging them with @GuinnessUS and #GuinnessHooley on Facebook, Instagram and Twitter.
Check out the site GuinnessHooley.com for recipes, cocktails, sweepstakes, how to find a local account and more.