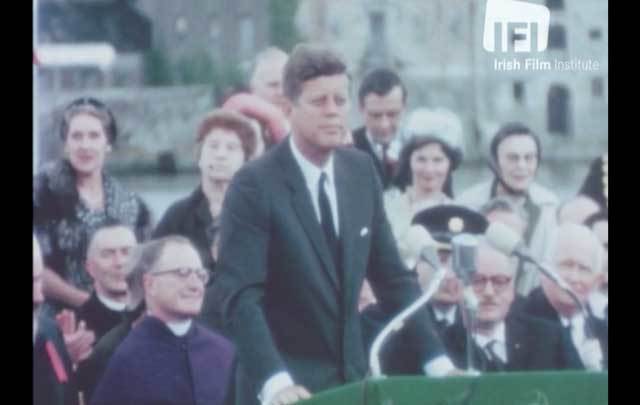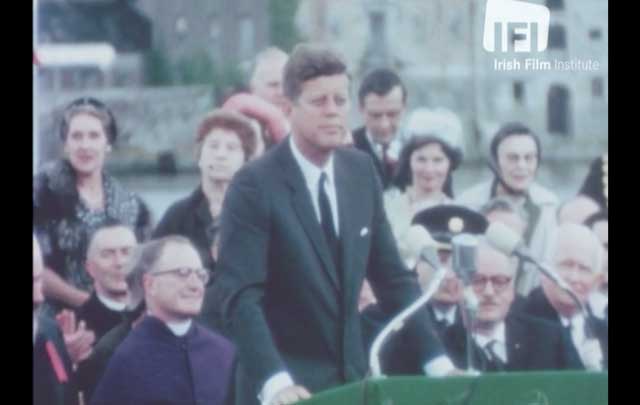 The Irish Film Institute has released documentary film footage of President John F Kennedy's historic trip to Ireland in June 1963.
The 27-minute film, produced by the Columban Fathers, is now available to be viewed online.
Producer Fr Gerry Smith was a missionary priest from Co Cavan who had studied filmmaking in the U.S. He had made several films about "the old country" before making the documentary chronicling the president's visit. The film, titled 'President Kennedy in Ireland,' was meant to be shown at fundraising events for Irish-American audiences.

Kennedy, a Catholic and an Irish American, was the first U.S. president to visit an independent Ireland. The visit occurred just five months before the president's tragic assassination in Dallas.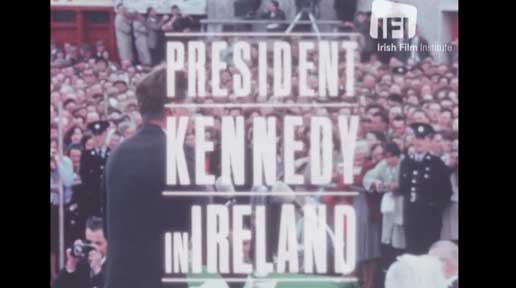 2
While several films were made of Kennedy's trip to Ireland, the Columban Fathers documentary was the only professionally-made film shot in color.
Footage shows Kennedy visiting his ancestral home in Dunganstown, Co Wexford; excerpts from several public speeches; and sequences from his visits in Dublin, Cork, Galway, and Limerick, all of which were attended by large crowds.
The entire documentary can be viewed online at http://ifiplayer.ie/president-kennedy-in-ireland/.