Tour highlights
Join Irish Day Tours on a Wild Connemara Tour exploring one of Ireland's seven wonders.
Connemara is located in Ireland's beautiful west, County Galway, and is blessed with unique and breath-taking scenery. On one side you have the Wild Atlantic Ocean and on the other the majestic mountain ranges of the Twelve Bens and Maumturk.
The wild landscape of Connemara has enchanted visitors for generations. The unique landscape has truly captivated Hollywood and it captivates visitors daily to this thriving region. The scenic landscape is something visitors cannot forget. It will also be a cherished memory for many years to come.
Itinerary
6:30AM: DEPART FROM DUBLIN
The Irish Day Tours group will meet in front of the Molly Malone statue located on Suffolk Street, just off the bottom of Grafton Street.
The Wild Connemara Tour will begin as the coach crosses toward the west coast of Ireland toward the vibrant town of Galway. The tour will take an exceptionally scenic route towards Oughterard, considered to be the gateway into Connemara.
While passing through charming little towns along the way, visitors will have the luxury of encountering views that are truly unmatched anywhere else across Ireland.
There are no signs or boundaries to mark Connemara National Park, but you will know by the landscape when the group arrives in the breathtaking surroundings of Connemara.
10:30AM: KILLARY BOAT CRUISE
Ireland has only one fjord and this will be the first stop on the Wild Connemara Tour. Killary Fjord is a marvel to behold with the thriving mussel beds and as you look out towards Mweelrea, the highest mountain range on the west coast of Ireland.
During the high season (April - October) this tour offers a 1.5-hour boat cruise around Killary Harbor and during the low season (November - March) the boat cruise will not run and instead the group will make its way over to the Killary Sheep Farm, a traditional farm that hosts approximately 200 ewes and lambs that roam freely across the fjord. Visitors have the unique opportunity to observe a local farmer performing a skilled sheepdog demonstration.
12:15PM: MAUMTURK MOUNTAINS
The tour continues its journey around the Connemara region, with Maumturk Mountains on one side with the Twelve Bens Mountains on the other.
This is an incredible route, providing you with outstanding views and it will leads you through the village of Recess. It is a village with a fascinating history and is home to historic events such as Alcock and Brown landing their plane here after their record-breaking nonstop flight from North America to Europe.
This is also where Guglielmo Marconi based himself after causing a sensation in the early world of communications by transmitting wireless messages from his station at Poldhu in Cornwall to Newfoundland in 1901.
12:45: KYLEMORE ABBEY
The tour will have a photo opportunity at Kylemore Abbey. Once a prestigious female boarding school, but now it hosts nuns on retreat as well as welcoming tourists visiting from around the world!
The Kylemore Abbey is nestled at the base of the Druchruach Mountains and looks out onto the northern shore of Lough Pollacappal. This sprawling abbey is a sight to behold. It is known as one of the most romantic places in Ireland; a place filled with history. 
The group will continue on to the stunning valley of Inagh. "Can you hear me now?" is a well-known catch phrase, as the Inagh Valley is a notorious spot for losing mobile phone service. It is a valley filled with stunning mountains and lakes.
As the group moves on towards Galway, they will pass the little village of Leenane where the movie "The Field" was filmed. 
3:00PM: GLENGOWLA SILVER MINES
Last on the list of stops is the intriguing Glengowla silver mines which were abandoned in 1865 and is now run as a museum and a fascinating insight into life back then.
Located just to the east of Oughterard the "show mine" is now dedicated to the lead and silver mining history of the area. The mine was in operation until 1865 and eventually measured 40 meters deep. The heritage site now includes a visitor center, a blacksmith's shop, and a circular powder house.
7:00PM: ARRIVE BACK IN DUBLIN
The tour will arrive back in Dublin after an exciting and unforgettable journey discovering the wonderful beauty that is Connemara. Your friends will all be jealous and want to follow in your footsteps once they see your beautiful photos of Connemara.

Book this tour
Video
Tour operator
Irish Day Tours seven-day tours from Dublin, which leave daily, have all been carefully handpicked for their historical, natural, and cultural importance. They run tours to The Cliffs of Moher, Giant's Causeway, Belfast and Northern Ireland.
Of course, the beauty of seeing Ireland by day tours means your adventure to the four corners of this island will always end up back at your hotel room in Dublin.  No need to hire cars, book more hotels, pack and unpack, just simply sit back and take it all in! Irish Day Tours have a fleet of coaches, from nine to 64 seats.
The success and exceptional growth of Irish Day Tours company can be credited to their relentless focus on customer care and service. They have been awarded the 'Certificate of Excellence' every year from 2012  to 2016 due to their outstanding reviews. Irish Day Tours customer reviews on Trip Advisor are currently at 95 percent, rated "Excellent" or "Very Good".
Irish Day Tours Guides are among the best in the business, all unique in their own way. Some will sound like they've swallowed the book on Ireland's history from the beginning of time, others will sing their way to the coast. Whoever you get, one thing is certain, your adventure with Irish Day Tours will be one you'll never forget!
View Profile
Why IrishCentral tours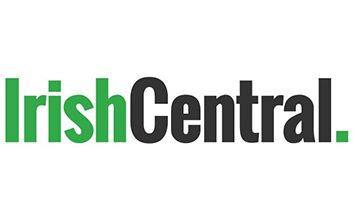 Curated tours at the best price
IrishCentral works with specially selected tour operators, while focusing on travel exclusivity in Ireland.
The brand you already trust
As an IrishCentral reader your already find tales of unique Irish experience and travel articles on America's largest Irish website.
One place for Irish tours
IrishCentral can offer best prices and availability because we focus exclusively on Ireland.
What's included
On this Irish Day Tours' Wild Connemara trip visitors will experience the wonder of the west of Ireland in the safe and knowledgeable hands of some legendary tour guides. Their charming characters and fun-loving attitudes will ensure the group has plenty of 'craic' on this memorable and unforgettable journey through what is arguably Ireland's most scenic landscape.
Connemara is located in Ireland's beautiful west coast and is blessed with unique and breathtaking scenery. On one side you have the Wild Atlantic Ocean and on the other the majestic mountain ranges of the Twelve Bens and Maumturk. Connemara has enchanted visitors for generations giving them cherished memories for many years to come. 
Located along Ireland's 'Wild Atlantic Way' Connemara is a place to discover the local flora and fauna and the intriguing history and mythology of this beautiful area. Visitors will be mesmerized by the beauty of their surroundings and be left speechless on this fantastic one-day tour to Ireland's wild west.
A trip to Connemara is a must for all travelers to Ireland. It is a place you need to see to believe.
Policies