Tour highlights
This tour will take you along Ireland's West coast from West Cork in the South to Donegal in the North.
The Wild Atlantic Way Tour is a soft adventure tour, which will take you on walking trails to some of the country's most spectacular vistas and dramatic coastlines. Not only this but you will also have the opportunity to experience some of the best outdoor adventure pursuits such as 'SUP', which means 'Stand Up Paddling', but also surfing, kayaking and much more.
Itinerary
Kenmare & The Rock of Cashel
Your group will make their way out of the city and head south-west to the wonderful town of Kenmare in the county of Kerry. Extreme Ireland will take you back in time to the 12th century when you visit the world famous 'Rock Of Cashel,' once the home of the King of Munster. After the group reaches Kenmare, you will have time to stretch and relax in one of the most beloved towns in Ireland. Kenmare is a charming town filled with many great restaurants and traditional Irish music in the pubs will keep you entertained!
Highlight of the day:  Visit the 12th century Rock Of Cashel
Overnight:  Kenmare Village
Restaurant Suggestion:  Mulcahy's Wild Garlic Restaurant
Castletownbere & Bere Island
After breakfast, your tour group will take a scenic drive to Castletownbere, a fishing village that looks like it's stuck in time on Ireland's secret Beara Peninsula. This was the home of the last great Irish Chieftain, O'Sullivan Beara. From there, you will take a ferry to Bere Island, a small inhabited island about 20 minutes boat ride from the mainland. It is a magical little island where time stands still and stress just doesn't exist. Feel all your worries melt away! You will take a spectacular bike ride through the island, taking another ferry back to the mainland. After a stop in the capital of the Beara Peninsula, Glengarriff, your group will return to the lovely Kenmare for more 'fun and frolics'!
Highlight of the day:  Cycle across Bere Island
Overnight:  Kenmare
Restaurant Suggestion: The Mews
Ring of Kerry & Skellig Michael
In the morning, you will travel along the world famous Ring of Kerry and stop at the port in Portmagee. From there you will take a ferry to Skellig Michael, one of Ireland's holiest places and one of the two UNESCO World Heritage sites in Ireland. There, you will find a most unusual monastery built in stone beehive huts. Centuries ago, monks were cut off from the mainland and spent their time here creating manuscripts and praying. If the weather doesn't permit you to take the ferry, the group will head into Killarney National Park and hike through one of the most beautiful valleys in the country at the Gap of Dunloe and take a boat ride through the lakes of Killarney. Tonight, you will stay in the vibrant town of Dingle.
Highlight of the day:  Visit Skellig Michael - a UNESCO World Heritage Site.
Overnight:  Dingle Town
Restaurant Suggestion : Walkers Bar & Restaurant
Swim with Fungi the dolphin & Slea Head
This morning, you get to do what everyone on the planet has on their bucket list - you will swim or Kayak with Fungi the dolphin, who came to Dingle Harbour years ago with a school of dolphins but never left. In the afternoon you will cycle around the famous Slea Head and stop off at the many ancient sites along the way. After that, you will need to warm up a little and no better place than at the Dingle Whiskey Distillery where you will be shown the secrets of whiskey making and have the chance to sample a few tipples before you leave. Tonight, your group will stay for another night in this wonderful town. Make sure to check out Dick Macks Pub before you leave, it's an unreal experience!
Highlight of the day:  Bike ride around Slea Head
Overnight:  Dingle Town
Restaurant Suggestion:  The Chart House Restaurant
Kilkee adventure & Wild Atlantic Way
Everyone hates saying goodbye to Dingle, but it's onwards and upwards! Literally, as the tour heads north along the Wild Atlantic Way. You will take a short but interesting ferry ride from Tarbert - crossing the mouth of Ireland's longest river, the river Shannon. Further along the coast, the group will make a stop at Kilkee, where you will have the opportunity to try the new land/sea adventure activity called 'coasteering'. You will be taken along the base of the sea cliffs, where you can climb along the edge and jump into the sea & lagoons dotted along the way - fantastic fun and a real Wild Atlantic Way experience! Tonight, you will stay in the village of Lahinch, Ireland's surfing capital!
Highlight of the day:  Coasteering in Kilkee
Overnight :  Lahinch Village
Restaurant Suggestion:  Vaughan Lodge Seafood Restaurant
Surfing at Lahinch & The Cliffs of Moher
After a hearty breakfast, your group will hit the waves and get some surf lessons on Ireland's most famous surf beach at Lahinch. Enjoy the surf! Once you've dried off, your group will travel a short distance north to Ireland's most iconic landmark, The Cliffs Of Moher. Thousands of visitors flock to these high cliffs every year. You will take a hike along the cliffs before you get back to your accommodation to freshen up. To finish this jam-packed day of adventure, Extreme Ireland will take you to Doolin village to a traditional night of Irish music and 'craic' (means 'fun' in Irish).
Highlight of the day:  Surfing on Lahinch Beach
Overnight:  Lahinch
Restaurant Suggestion:  The Cornerstone
Burren walk & Galway City
This morning, Extreme Ireland will take you to one of Ireland's iconic tombs, the Poulnabrone Dolmen, which sits in the heart of the Burren, one of Ireland's National Parks. This dolmen is a burial site and, most likely, the last resting place of a local Chieftain. Your knowledgeable guide will then take you on a hike through the rocky Burren region and tell you about the flora and fauna exclusive to this area of Ireland. It is a ground fertile with flowers and plants, regardless of its rocky appearance. It's like taking a walk on the moon! You will take a hike along the top of the cliffs, which will reward you with amazing views. Your group will then head to the city of Galway, where you will sadly have to say goodbye to some friends who have completed the Wild Atlantic Way South and meet up with some new traveling companions joining the tour group for the northern adventure. Tonight, you will stay in the picturesque Clifden.
Highlight of the day:  Hike along The Cliffs Of Moher
Overnight: Clifden
Restaurant Suggestion: Ardagh Restaurant
Connemara National Park & Kylemore Abbey
Connemara is the heartland of Ireland for many. It holds the dreamy image of Ireland many pictures in their minds before they set foot on her soil. This is a place of outstanding beauty, mesmerizing you as you explore the region. Your group will visit Connemara National Park and make some photo stops along the way, including at Kylemore Abbey, a romantic and sprawling abbey set among the mountains and lakes. The backdrop is stunning and is one of the most photographed in Ireland. After seeing the immaculate gardens, you will visit a mountain sheep farm to introduce you to the working man's view of Connemara. You will be given a sheepdog demonstration and perhaps have the chance to shear some sheep! Afterward, you will do the famous 'Famine Walk' along Killary Harbour, where Irish families were ordered to build paths during the famine years in exchange for food.  
Highlight of the day: Hike the famous Famine Walk
Overnight: Clifden
Restaurant Suggestion:  Guy's Bar & Snug Restaurant
Achill Island & Western Greenway Cycle
Today, Extreme Ireland will take you to two fascinating sites: firstly, a megalithic tomb that still stands 5000 years on, complete with carvings visible on the walls and the deserted village of Slievemore. A whole community was forced to leave their homes during the 1840's because of crippling high rents imposed by their landlords. Then, you will discover one of Ireland's most hidden treasures at Keem Bay. You can either swim in the bay or walk along the high sea cliffs with amazing views of the Atlantic. Afterward, your group will leave Achill by bike and you will experience the Western Greenway, an old railway line used by the English gentry. Today, it is a bike trail which your group will cycle from Mulranny to Newport, where Extreme Ireland will collect and transfer you to Westport town.
Highlight of the day: Cycle along The Great Western Greenway
Overnight:  Westport Town
Restaurant Suggestion: The Olde Bridge Restaurant
SUP'ing & Guided Coastal Walk
On this morning's first adventure, you will try SUPing, or 'Stand Up Paddling', along what is known as Ireland's Amazon River. From there, your group will visit the Victorian seaweed baths at Enniscrone, before you meet Auriel Robinson, a marine historian who is passionate about the area. She will bring you on a fascinating guided walk explaining the history of the area and the fate of the Spanish Armada. Then the tour will head for Mullaghmore, where you are free to explore the beach and have a swim. Be astounded by the impressive Ben Bulben mountain, which dominates the horizon. You will be staying in Mullaghmore for the next two nights.
Highlight of the day:  Stand Up Paddling along Ireland's Amazon
Overnight:  Mullagmore
Restaurant Suggestion:  Eithna's by the Sea
Donegal Castle & Slieve League Cliffs
Today, your tour group will head along the coast to the long beach at Rossnowlagh. The beach spans 3km, so you will walk to the end and back to get some fresh sea air in your lungs. If anyone feels like a quick dip in the ocean, Extreme Ireland will be happy to join you. Your group will then move further North to Donegal town, where you will visit Donegal Castle. This spectacular castle, built in 1474, was once home to a local 'Chieftain' called "Red" McDonnell. Your charming guide will then take you to one of the signature stops of the whole tour. Your Wild Atlantic Way tour will end on a high when you are taken to see the highest sea cliffs in Europe at Slieve League. Marvel at the amazing views from the top of these giant cliffs and enjoy the fresh air. What an exhilarating end to this fantastic tour!
Highlight of the day: Slieve League Cliffs
Overnight: Mullagmore
Restaurant Suggestion:  The Quay Bar
Strokestown House - Return to Dublin
Unfortunately, all good things must come to an end and today your group will head back to Dublin. Extreme Ireland has one last treat for you as the tour makes a stop at Strokestown House, where you will be given a guided tour of this stately home. From here it is only another hour and a half until you say your final farewell back in Dublin. This is an experience not to be missed!
Highlight of the day: Strokestown House
End of Services:  Thank You!
Book this tour
Tour operator
Extreme Ireland (EI) Travel Group are experts in travel in Ireland and beyond, offering both local and international tours and experiences. The group operates across six brands including Irish Day Tours, EI Travel Coach Hire, Extreme Ireland Adventures, Irish Whiskey Museum, The Riddler Restaurant, and the Tourist Office Dublin.
EI Travel Group attribute their success and exceptional growth to their focus on customer care and service along with offering great tours to Ireland's most beautiful destinations. If international travel is more your style, EI Travel Group also offer tours to countries such as Norway, Slovenia, Romania and Spain.
Whether you're looking for a relaxed day tour, multi-day adventure, walking, cycling, or mountaineering EI Travel Group have the tour that suits you.
View Profile
Why IrishCentral tours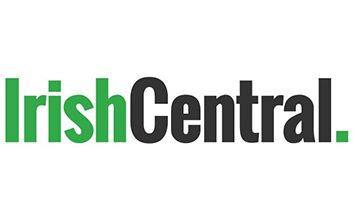 Curated tours at the best price
IrishCentral works with specially selected tour operators, while focusing on travel exclusivity in Ireland.
The brand you already trust
As an IrishCentral reader your already find tales of unique Irish experience and travel articles on America's largest Irish website.
One place for Irish tours
IrishCentral can offer best prices and availability because we focus exclusively on Ireland.
What's included
Each day will be filled with adventure activities, cultural and historical visits and experiences, as well as breathtaking coastal walks along the Wild Atlantic Way.
This tour will take you out of the tour buses to experience Ireland as it should be experienced. Stunning vistas are ready to be discovered - be mesmerized by Ireland's most beautiful locations. From walking along the highest sea cliffs in Europe to visiting ancient sites and castles, this adventure tour of Ireland will give you experiences and memories that will last a lifetime!
Policies