Tour highlights
From Galway to Donegal and on through Northern Ireland! Without delay, experience one of Ireland's natural wonders - Connemara. The contrasting scenery of mountains, lakes and the Atlantic Ocean make Connemara one of the most scenic areas in Ireland. You have two days to explore this area.
Extreme Ireland will then take you north along the west coast of Ireland for Donegal - home to Ireland's highest sea cliffs, Slieve League, in Donegal. 
Itinerary
Galway City | Connemara | Stay Clifden
Afternoon: You will meet up with your fellow adventurers in Galway city. Galway is the most bohemian city in Ireland, a magnet for musicians, poets and dramatists all over the world. 
Evening: The group will then move on to Connemara, where you will stay in the town of Clifden for the next three nights. This place is really the heart and soul of wild Ireland.
Climb Mt Beebaun  |  Kylemore Abbey  |  Stay Clifden
Morning: The group will have a few options today, but the popular choice is a walk up Mount Beebaun and on down to Kylemore Abbey. As you ascend this mountain, you will have unobstructed views of the lakes of Connemara. 
Afternoon: After the 4-hour walk, Extreme Ireland will take you on a guided tour of Kylemore Abbey, one of the most romantic places in Ireland. The abbey is run by the Benedictine nuns, whose order came here from Ypres in Belgium after the First World War. The house itself was built by a business man named Mitchell Henry who, while honeymooning in the area, fell in love with the unspoiled natural charm of the valley and decided to build a home there. 
Evening: In the evening, the group may take a trip to the local village and take part in a local ceili - an Irish dance evening, where local musicians get together to teach you how to Irish dance. They will be teaching traditional Irish dancing, as opposed to the flashy Riverdance style. 
The Famine Walk at Killary Harbour | Stay Clifden
Morning: Today you will have a few choices on where you'd like to go. After breakfast, your tour guide will provide two different walk options so you can get the most out of the views of this magnificent landscape.
Afternoon: The 'famine walk' which runs along the shores of Killary Harbour. You will be walking on an old famine road that was built by the starving Irish peasants during the great famine of 1845-1849. They built the road in exchange for food. On the route, you will clearly see the ruins of famine villages and 'lazy beds', the name given to the potato ridges where the Irish peasants tried to provide food for their families.
Evening:  Relax in Clifden village for the night. 
Country Life Museum | Beach Walk | WB Yeats Grave | Donegal Castle | Stay Ardra
Morning: In the morning, after a hearty Irish breakfast, Extreme Ireland will take you to the Country Life Museum, where you will learn all about life in rural Ireland about 150 years ago. Then, you will take a nice relaxing stroll along a secluded beach at Mullagmore! 
Afternoon: As the group travels further north, you will make a stop at the grave of WB Yeats, which lays at the foot of Ben Bulben, a spectacular rock formation and WB Yeats' final resting place. The group will then travel through Sligo and stop in Donegal for a walk around the town, which includes entry into Donegal Castle. 
Evening: You will be staying in the village of Ardra, in Donegal, for the next three nights.
Slieve League Cliffs ( OR ) Glen Colm Kill | Stay Ardra
Morning /Afternoon: This morning, the group will head to the highest sea cliffs in Europe at Slieve League. This is truly a magnificent sight. Because of the cliffs location and height, winds can get very high so your guide will make a call as to whether it's safe to walk along the top. If it's not, Extreme Ireland have a fantastic alternative at Glen Colm Kill, which will give you spectacular sights of the cliffs from below.
Evening: This shall be an easy, relaxing evening for your group - save your energy for more adventures ahead!
Glenveagh National Park | Glenveagh Castle | Stay Ardra
Morning:  Donegal is one of the most unspoiled landscapes in Europe. It is famous for its beautiful scenery, coastline, impressive mountain ranges, glens and lakes, and rich reminders of a historic past. You will travel to Ireland's most northerly national park: Glenveagh National Park.  A wonderful place that even breeds wild eagles. If you're lucky enough, you might catch a glimpse. 
Afternoon: After the hike through the national park, Extreme Ireland will give you a guided tour of Glenveagh Castle. A magical fairytale place set on the banks of the lough. Once owned by a rich American of Irish ancestry, after his death, he donated the castle to the state. Lots of very cool picture opportunities here!
Evening: Spend the evening visiting the wonderful variety of pubs and restaurants in Donegal town.
Grianan An Aileach | Walk around Derry City | Dunluce Castle | Stay Ballintoy
Morning: Today the group will enter into Northern Ireland for the first time on your tour. You will first visit the ancient fort at Grianan An Aileach before visiting a city which dominates the North-western landscape of Ireland - the City of Derry, also known as 'Londonderry'.  Derry is a centre of culture and creativity, and is now as famous for its modern outlook as it is for its troubled past. Meander through the bustling streets of the only completely walled city in the British Isles and listen to the echoes of 1450 years of history. Stroll along its 17th century walls, and marvel at the ever-changing skyline of a city which is constant only in the warmth of its welcome.
Afternoon: You will travel along one of the most northerly roads in Ireland. The group will stop at Dunluce Castle, once owned by the infamous McDonnell Clan from Scotland, who came to Ireland to increase their power. 
Evening: This is a beautiful part of the country, and you are going to get the best out of it! You will stay in the beautiful hamlet of Ballintoy for two nights. This village has one of the most picturesque natural harbours in Ireland and the owners of your accommodation will welcome you with open arms.
Walk the Causeway coast from Ballintoy to the Giants Causeway | Stay Ballintoy
Morning: Get ready to experience the Giant's Causeway today! The coastal scenery adjacent to the causeway is some of the most beautiful and awe inspiring that you will find anywhere. The majestic cliffs and inaccessible bays combine with myth and legend to inspire, but look carefully amongst this breathtaking landscape and you will find echoes of another reality: isolated ruins, kelp walls and shoreline fields bear testament to the hard life of subsistence farming and fishing endured by past generations. Dotted around the coast you will find small sheltered harbours and slipways, fishermen's cottages, and rock formations that you will never forget.
Afternoon: Throughout the day, you will be walking all the way from Ballintoy to the Giant's Causeway. Make sure you have your cameras charged and ready to go for the sights and sounds of the golden beaches and treacherous cliff edges! This will definitely be one of the highlights of your tour!
Evening:  Relax with a pint back in Ballintoy.
Tour of Belfast City | Drinks in Dublin
Morning: This is the day everyone dreads for the whole trip, it is the day the tour ends and the group returns to Dublin. En route, Extreme Ireland will stop in Belfast city and do a tour around the centre where you will learn about the divide that exists between the Catholic and Protestant communities that live so close together. It is quite fascinating to learn about!
Afternoon: After your visit to Belfast you will travel through Co. Meath where the High Kings of Ireland once ruled the country. Lastly, the group will arrive in Dublin, where you will be dropped off at your accommodations. Extreme Ireland hope you enjoyed the Walking Ireland - Northern Gem tour, experiencing the very best of Ireland's finest gems and landscapes! They also hope that you enjoyed your tour guide and that they will see you again soon!
Evening: As the tour has ended, there are no set plans for the evening, but if you like, you can meet up with the group for a few drinks, to exchange contact details and reminisce over your shared experiences. Extreme Ireland wishes you a great stay in Dublin!
Book this tour
Tour operator
Extreme Ireland (EI) Travel Group are experts in travel in Ireland and beyond, offering both local and international tours and experiences. The group operates across six brands including Irish Day Tours, EI Travel Coach Hire, Extreme Ireland Adventures, Irish Whiskey Museum, The Riddler Restaurant, and the Tourist Office Dublin.
EI Travel Group attribute their success and exceptional growth to their focus on customer care and service along with offering great tours to Ireland's most beautiful destinations. If international travel is more your style, EI Travel Group also offer tours to countries such as Norway, Slovenia, Romania and Spain.
Whether you're looking for a relaxed day tour, multi-day adventure, walking, cycling, or mountaineering EI Travel Group have the tour that suits you.
View Profile
Why IrishCentral tours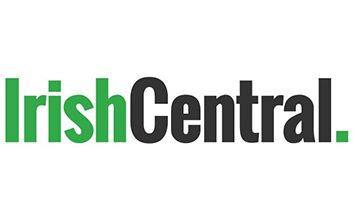 Curated tours at the best price
IrishCentral works with specially selected tour operators, while focusing on travel exclusivity in Ireland.
The brand you already trust
As an IrishCentral reader your already find tales of unique Irish experience and travel articles on America's largest Irish website.
One place for Irish tours
IrishCentral can offer best prices and availability because we focus exclusively on Ireland.
What's included
From Donegal, you will travel into "the Six Counties" of Northern Ireland. You will visit Derry City and walk the walls before visiting Dunluce Castle and the scenic area of Ballintoy.
Prepare for fantastic scenery as you will hike the breathtaking trail from Ballintoy to the UNESCO World Heritage Site of Giant's Causeway. The tour group will then stop in Belfast city before returning to Dublin.
Policies