Tour highlights
This quiet and relaxing suggested route takes you off the beaten track to experience some genuine culture and regional food.
Contact Ireland Luxury Travel to discover some of the most beautiful parts of Ireland with a private driver guide or self drive itinerary. 
Dublin and Cork City sightseeing

Blarney Castle and Jameson Experience

Titanic Experience

Charles Fort and Kinsale 

Wild Atlantic Way coastal drive

Whale watching boat trip, craft beer tasting, pirates & Irish history

Drive over the Cork & Kerry mountains

Killarney National Park

Ring of Kerry and 

Dingle Peninsula

Bunratty castle

Luxury Four Star and Five Star hotels, castles & manor houses
Private driver guide or luxury car hire plus airport transfers
Full Irish breakfast every day
Fine dining evening meals or local restaurant recommendations
Specialized private guided walking, historical, whiskey & foodie excursions
Evening Irish music & dance entertainment
Golf
Itinerary
Arrive in Dublin
Your transfer will meet you at arrivals and take you to your luxury hotel to relax after your flight. Stretch your legs and get to know your surroundings by exploring Dublin's city center. Your local guide will meet you at your hotel and bring you on a private walking tour of the city center. Enjoy the sights and local history and get to know Dublin, Ireland's vibrant capital city.
Dublin City Day
On your second day in Dublin, you will enjoy some sightseeing in Ireland's capital city. Don't miss the Guinness Store house for the history of the famous pint of stout. Visit the Old library in Trinity College to see the ancient manuscript of the Book of Kells. Take a private Whiskey pub tour of Temple bar and the oldest part of the city. Experience the Jameson Distillery and taste the famous whiskey or visit Christchurch and Dublinia museum for the history of the Vikings in Dublin. Ireland Luxury Travel can arrange for traditional Irish evening entertainment, purchase your River Dance Tickets or make dinner reservations in a great restaurant.
Cork to Kinsale
Get to know the surrounding sights. You will meet your driver guide or, alternatively, collect your car hire to go on an adventure of your own. Kiss the stone at the famous Blarney Castle and enjoy some shopping in Blarney Woollen Mills. Depending on your interests, you could visit the Jameson Experience Irish Whiskey distillery in Middleton and partake in some whiskey tasting or head to Cobh for the Titanic Experience and discover what life was like on-board the famous vessel. Continue back to the beautiful seaside town of Kinsale for a night in a luxury townhouse accommodation. Eat tonight in a seafood restaurant or choose from the wonderful selection of places to eat. Kinsale is a foodie's heaven!
Cork City Sightseeing Day
You will really get to know Cork city today and, perhaps, take the open top city tour or simply discover for yourself the churches and museums the city is famous for. The highlights include the Cork City Gaol, Butter museum, the Gothic St. Fin Barre's Cathedral and the beautiful University College Cork. Don't miss the English Market where you will see the local food produce being sold in Cork's traditional food market. 
Kinsale to Baltimore
Explore the picturesque town this morning or go for a coastal walk before heading back into the car for the first leg of the Wild Atlantic Way coastal drive. Visit Charles Fort, a waterside stone military fort built to protect Kinsale in the 1680s, and learn about how pivotal the fortress was in Ireland's history. Head down the coast and enjoy the small villages and coastal views along the way. See the picturesque Castletownshend or Glandore for tea and stop in the market town of Skibbereen to visit the Heritage Center where you can learn of the Irish Famine, which hit the hardest in this region. You will then travel to the tiny fishing village of Baltimore and settle into your cozy hotel. Eat in one of the excellent restaurants, which serve locally caught fresh seafood and local organic produce.
Baltimore
Explore Baltimore today. Depending on your interests, there is a lot to offer. Try a whale watching boat trip and see these magnificent creatures as they migrate past the coast. Take a ferry to one of the remote islands and take a peaceful walk and enjoy a pint of Guinness in a local pub. Back in Baltimore visit Baltimore Castle and learn about piracy and clan warfare that populated the coastline. Or simply sit and watch the sailing boats over a shellfish platter. 
Baltimore to Kerry
Make an early start today and head along the coast to the small traditional seaside towns of Ballydehob and Schull. Head along the peninsula on towards the most southwestern tip of the country – the Mizen Head. The visitor's center explains how this was the spot were the first transatlantic telegraph transmissions were made, and the views are spectacular! Take a walk on barley cove beach on your way back towards Bantry town and visit the ancestral home of the Earl of Bantry. Moving towards Kerry, make the journey over the Cork and Kerry Mountains. The views of the coast and landscape are spectacular! Head on to your luxury Kerry accommodation and rest after a long day.
Killarney National Park
Relax today and make a slow start. Go for a swim or spa and unwind. Take a stroll through Killarney town or visit the world famous Killarney National Park on a horse and buggy. A visit to Ross Castle and a short boat trip on the lakes are all a must do. Take the guided tour of Muckross House, all very near your hotel and no long drives.
Ring of Kerry
Today, you will drive the world famous Ring of Kerry. Experience the raw beauty of 179 km (111 miles) of the country's most scenic peninsula routes round the Iveragh Peninsula in southwest Ireland's County Kerry. The combination of rugged sea, spectacular mountains and small traditional villages will not fail to impress. Skellig Michael, a rocky island with an abandoned 7th-century Christian monastery, is a must see. Ireland Luxury Travel will arrange your place on one of the few licensed ferries making the landings on the island. Take two and a half hours to scale the 600 stone cut steps to the stunning beehive stone huts built by the monks on the edge of the island. The spectacular views are world famous and were used as a film location set for Star Wars in the two most recent films.
Dingle Peninsula
You will take a beautiful drive through the Dingle Peninsula. See the stunning beaches and the film location of the movie "Ryan's Daughter". This remote place is steeped in history and offers stunning views. The area is a "Gaeltacht" region where people speak the Irish language as their first language. Stop in the lovely Dingle town for a fish lunch and some shopping or stay a few nights and enjoy the lively pubs and atmosphere.
Kerry to Dublin
On you way back to Dublin today, you will make the trip to Bunratty Castle and Folk Park. Experience what life was like in Medieval Ireland in this beautifully restored castle and historical village. Ireland Luxury Travel also recommend fitting in one of Ireland's most visited sites, the Cliffs of Moher. Huge and awesome, this stunning site is a must-see on your trip to Ireland. Make you way back to your hotel for a good rest before your flight home.
Home
Make the 40 min drive to Dublin Airport for your journey home. 
Create your Custom Experience
Please Note: This is a custom experience subject to actual pricing. You will be required to leave a $500 deposit per person. Once the reservation is created, a travel specialist will work with you to finalize the tour.
Tour operator
Ireland Luxury Travel are experts in bespoke private travel in Ireland. Incorporating the best in luxury and experiential trips for individuals and groups, their team of advisers, all based in Ireland's South West Coast, will help connect you to all Ireland has to offer.
Each trip is unique and tailored to the specific interests of each individual. Every detail from arrival is personally manged by your professional adviser. A 24 hr assistance direct line while traveling, local pub and restaurant recommendations, dinner reservations, specially prepared itinerary and entry access to selected sightseeing are all included in your personalized travel pack. Ireland Luxury Travel's excellent team of private driver guides, walking guides and local experts are ready to enrich your travel experience.
Our suggested itineraries are tailored to your interests and designed around your travel plans.
Irelandluxurytravel.com
Toll Free 1800 - 259 - 2139 / info@irelandluxurytravel.com
View Profile
Why IrishCentral tours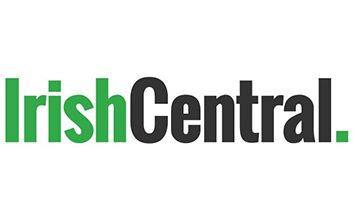 Curated tours at the best price
IrishCentral works with specially selected tour operators, while focusing on travel exclusivity in Ireland.
The brand you already trust
As an IrishCentral reader your already find tales of unique Irish experience and travel articles on America's largest Irish website.
One place for Irish tours
IrishCentral can offer best prices and availability because we focus exclusively on Ireland.
What's included
Luxury Self Drive: Guide Price $350 per person sharing, per day
Includes –
Luxury Car Hire
Specially selected 4* & 5 * Castle, Boutique Hotels and Luxury Guest houses
Every Breakfast & One Night Fine
Dining Evening Meal
Local Private Walking City guide &
Private Guided Hike
Various Sight Seeing Entry Tickets
Expertly designed travel route with destination GPS and contact details 
24 Hr Assistance contact number while traveling in Ireland
Local pub and restaurant recommendations
Dinner and activity reservations on request
Private Driver Guided Tour: Guide Price $900 per person sharing, per day
Includes:-
Private Guided transportation in Mercedes Saloon car or larger
Professional Private Tour guide / Driver approx. 6 hrs a day
Specially selected 4* & 5 * Castle & Boutique Hotels and Luxury Guest houses
Every Breakfast & One night Fine Dining Evening Meal
Various Sight Seeing Entry Tickets
24 Hr Assistance contact number while traveling in Ireland
Local pub and restaurant recommendations
Dinner and activity reservations on request
Policies