Tour highlights
A custom tour is often the best kind, tailored just to you and your group. Gallivanting Tours offer single and multiple day tours of Ireland's sunny South East - that's not just Wexford, but also Wicklow, Waterford, Carlow and Kilkenny!
With so much to do and see in Wexford, it can be hard to choose - food & farm, heritage, mindfulness and outdoor adventures - you could spend a month here and not do it all!
So why not create a tour that combines a little of everything? Even better, make it a multiple day tour that starts in Dublin, stays overnight in Wexford and finishes in Waterford, Kilkenny or elsewhere. Or swap it all around and Gallivanting Tours will leave you at Dublin airport!
All things are possible when a tour is custom designed just for you!
*The following itinerary is just an example of experiences possible on this custom tour offered by Gallivanting Tours.
Itinerary
Journey into the South East of Ireland
9:00am - Collected from your accommodation, you will now leave on this wonderful journey into the South East of Ireland. 
Tour an Irish Free Range Farm
9:30am - Meet the farmer, take a gentle walking tour of the farm, see the animals roaming free and even pose for photos with some baby chicks!
Visit Ballyminane Mills
11:30am - Take a tour of Ballyminane Mills, the last commercially operated water-powered flour mill in Ireland. Meet the miller, hear the mill's fascinating story and feel it come to life as the water wheel begins to turn the huge millstones. You can even take a little bag of flour home with you.
Stop for Lunch
01:00pm - Stop for lunch in a local restaurant and sample some organic smoked salmon on Soda Bread made from Ballyminane flour.
Tour the Dunbrody Famine Ship
02:00pm - Take a tour of the Dunbrody Famine Ship, an interpretive museum with actors, located on a restored ship, one of the many used to transport the Irish fleeing the Potato Famine to America in the 1800s.
Explore Hook Peninsula & Loftus Hall
03:30pm - Take the scenic drive out onto the rugged Hook Peninsula, home to Loftus Hall, reputed to be the most haunted house in Ireland! Take a tour inside this vast mansion by the sea and hear the eerie story of the night the devil came to play cards. Not brave enough? Hook Lighthouse, at 800 years old is the oldest functioning lighthouse in the world and only 5 minutes down the road, take a tour to the top and enjoy the breathtaking view!
Return Home
05:30pm - Return to your accommodation or extend the tour to include an evening meal in one of the areas' award winning restaurants. 
Create your Custom Experience
Please Note: This is a custom experience subject to actual pricing. You will be required to leave a $500 deposit per person. Once the reservation is created, a travel specialist will work with you to finalize the tour.
Tour operator
"I grew up in the tourism sector, my father a successful hotelier and publican in Dublin and my Grandmother ran a lovely guesthouse here in Wexford. It has always been my dream to establish a tour company that creates a personal connection with each of my guests, while showcasing the rich heritage and culture that is the island of Ireland. 
A total history nerd and lover of all things Irish, I thoroughly enjoy gallivanting around the place, making memories and having new adventures.
Ever since I was a small child, I've adored the stories of the Tuatha De Dannan, Cuchulain, the Fianna and all the magic and mystery of my Ancient Celtic ancestors 1000s of years ago.
Living in Wexford has given me a deep interest and appreciation for Medieval Ireland, those dark days of conquest, when first the Vikings and then the Normans arrived, the witchcraft trials of Kilkenny, the Black Death and fantastic figures with names like Strongbow, Raymond le Gros (the fat!), Diarmaid MacMurchadha na Ngall (Dermot of the foreigners).
Growing up, my mother restored period houses, this gave myself and my two sisters a fascination of the Georgian and the Victorian era. While my father won many awards for his celebration of Victorian and Edwardian pubs. This era is so compelling, their rigid social hierarchy, the strict rules they lived by, and the intriguing lives of the rule breakers, the smugglers, the pirates and most importantly for us here, the rebels and revolutionaries like Wolfe Tone and Robert Emmet. 
Five years ago, I began running tours for foreign students staying locally, I enjoyed it so much I left my full-time job to finally open my own company – Gallivanting Tours and so here we are today. 
They say the past is like a different country, so let me be your guide as we travel back in time to ancient Ireland, you'll be totally intrigued by some of the tales I have to tell you!"
Lorraine, Gallivanting Tours
View Profile
Why IrishCentral tours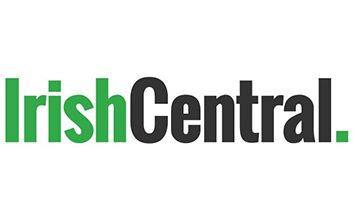 Curated tours at the best price
IrishCentral works with specially selected tour operators, while focusing on travel exclusivity in Ireland.
The brand you already trust
As an IrishCentral reader your already find tales of unique Irish experience and travel articles on America's largest Irish website.
One place for Irish tours
IrishCentral can offer best prices and availability because we focus exclusively on Ireland.
What's included
To summarize, what can a Gallivanting Bespoke Tour do for you?
Pick you up and/or leave you at any destination
Create a package that also includes accommodation to suit your budget, from small guesthouses to castle stays
Curate a tour that fits in with your travel plans
Bring you to places that no other tour can, the true "hidden gems" of Ireland!
Work with a genealogist prior to your arrival to find your ancestors' story
Anything you think of, Gallivanting Tours will do their utmost to make that happen for you! 
History lovers adore Wexford! It is the home of the Medieval Normans - nevermind your greenscreen Game of Thrones, Wexford has the real thing! Castles, both ruined and still standing, abbeys, towers and worship sites beloved of the Knights Templars - Wexford has them all! Check out the Stormin' Normans Tour for inspiration or let Gallivanting Tours know what you would like to see. Are you a real history nerd? Ask about a visit to Clara Castle - it still has its original floorboards, plasterwork, and even a mural in the chapel. But you won't find it on any other tour! Gallivanting Tours can even arrange for you to stay overnight in a Celtic Ringfort or a Viking Longhouse.
Gallivanting Tours food tours involve visits to farms, a wonderful old Water Mill built in 1832 and a Kitchen Garden that is almost 200 years old. From Strawberry picking to buying smoked salmon direct from the smoker himself, there are many things you can include on a day's tour! Winter season too, as that's the best time of year for sampling whiskey, chocolate workshops, and you can't beat an apple picked straight from the tree for a fresh Autumnal treat! 
Want to soak up the sites but also make a connection with the place? Why not include something a little more spiritual. That means something different to everyone, but perhaps it is having an Irish Whiskey Toast at your ancestral home, a Celtic handfasting Ceremony, or walking barefoot in the rural countryside, having a moment alone on a clifftop overlooking the Atlantic or a mountain lake, or even trying a little forest bathing to still the mind. It may even be as simple as lighting a candle in a small country chapel. Whatever it means to you, Gallivanting Tours will do their best to accommodate you.
Policies