Tour highlights
Possibly the most off-the-beaten-track adventure offered by Vagabond: you will travel by 4X4 Land Rover tour vehicle, boat, horse, surf, bike and on foot through the northern half of the island of Ireland, including Northern Ireland and the north-west counties of Donegal, Leitrim, Sligo, and Mayo.
This is a well-balanced trip with all the scenery, activities, information, and services that you would expect from a Vagabond tour.
Itinerary
Dublin to Antrim
Meet at reception of the Grand Canal Hotel, Dublin 4, at 08:20am.
Cross over the border and walk to the summit of Slieve Gullion Mountain for great views over South Armagh.   
   Average Walk Duration: up to 1 hour 30 minutes.
   Terrain: Path uphill to summit.
Drive into Belfast, the capital city of Northern Ireland for lunch and then choose from the following options:
Optional Black Cab tour of the city.
This tour is very highly recommended, as it gives visitors an incredibly close hand experience of the city and its turbulent past.
(Cost: GB£10 per person)
Take an optional trip to the newly opened £100 million Titanic Experience visitor center.
(GB£18.50 pp £15.00 seniors)
Follow the coast road out of Belfast and around the base of the Glens of Antrim - you might well see Scotland on a clear day.
   Average driving time: 4 hours 30 minutes.
ACCOMMODATION:
Overnight in the Londonderry Arms Hotel in County Antrim.
Antrim to Derry
Today your tour will continue North for a really active day on a section of the coastline that the locals will tell you is the most beautiful in Ireland.
Test your head for heights at the Carrick-a-Rede rope bridge.
(Weather permitting - Entrance fee: GB £8)
Possible lunch or coffee stop at the tiny Ballintoy harbour – one of the 'Game of Thrones' filming locations. 
You'll be dropped off along a section of the famous Antrim Coastline, where you'll walk to the Giant's Causeway;
your guide will meet you along the route.

Average Walk Duration: 2 hours 30 minutes – 3 hours.
Terrain: Undulating path walk along cliff top.


Experience the natural phenomenon of the Giants Causeway.
Optional visit to Bushmills Whiskey distillery. The oldest whiskey distillery in the World.
(Entrance fee: GB£8pp)
Explore the historic village of Bushmills. 
Photo stop at the ancient McDonald Stronghold of Dunluce Castle

Average driving time: 3 hours 30 minutes.
ACCOMMODATION:
Overnight in Beech Hill House Hotel, Derry.
Derry to Donegal
Before leaving Northern Ireland, your group will head into Derry city for the highly-acclaimed walking tour. It is then time to cross back into the Republic and County Donegal, one of the least touristy and the wildest part of Ireland. Voted the coolest place in the world by National Geographic in 2017. 
Optional walking tour of the city including the Bogside area synonymous with the tragic events of Bloody Sunday.
(Cost: £4; highly recommended)
Cross the border from Northern Ireland to Donegal in the Republic of Ireland.
Stop at the ancient stone fort of Grianán of Aileach and enjoy views of the sea and the Inishowen Peninsula. 
Visit and walk through Glenveagh National Park.

Average Walk Duration: 1 hour and 30 minutes.
Terrain: Mostly flat gravel path.


Enjoy a guided tour of Doe Castle on the shores of Sheephaven Bay.
(Included in the tour price)

Average driving time: 2 - 3 hours 15 minutes. 
ACCOMMODATION:
Overnight in Arnolds Hotel, Dunfanaghy.
Donegal
An active and flexible day discovering one of Ireland's most remote areas. 
Activity options:
a. Horse-riding on the beach right in front of your hotel (€29pp for an hour) or
b. Have a leisure look around the shops and cafes of Dunfanaghy
(there will be another opportunity to go horse-riding the next day in Sligo).
c. There is also an option for surfing or 'sit on top' sea kayaking.
Scenic drive and walk to the stunning cliffs of Horn Head.
Time to walk and explore some of Donegal's amazingly remote beaches, such as:
a. The Sheskinmore nature Reserve
b. The caves at Mahares Beach
A visit to a traditional weaver to see how handmade Donegal tweed is still made.
ACCOMMODATION:
Overnight in The Nesbitt Arms Hotel, Ardara

Average driving time 2 - 3 hours 15 minutes.
Donegal to Sligo
See Europe's highest sea cliffs, with some of these great options today before arriving at superb Mount Falcon Estate.
Drive through the scenic Granny pass to west Donegal. 
Visit the stunning Slieve League - the highest sea cliffs in Europe. 
Head into Donegal town to visit Donegal Castle or explore the town and enjoy lunch. 
Activity Options:
a. Go horse-riding along a stunning beach in Sligo (EUR28 for an hour) or
b. Go for walk on the beach. (You maybe have already been horse-riding in Donegal)
Visit the grave of WB Yeats in Drumcliffe Cemetery.
Walk to Queen Maeve's tomb atop Knocknaree with amazing views of the Sligo coastline (depending on time)

Average Duration: 1 hour 30 minutes
Terrain: Loose rough stone path steep near summit
ACCOMMODATION:
Overnight in Mount Falcon Estate
Northwest Mayo
Explore the ruins of the once magnificent Franciscan friary at Rosserk on the shores of the Atlantic. 
Unearth the secrets of the Irish bog at the Ceide Fields visitor center (€4.00). 
Stand at the end of the world atop Downpatrick Head. 
Drive through the wilds of Northwest Mayo. 
Hike in the Ballycroy National park. 
Finish the day with a bike ride along the famous Western Greenway (an old railway line converted into a cycle track) to arrive at your hotel for the night (Bike hire: €30.00). 
ACCOMMODATION:
Overnight in Hotel Westport, Westport
Mayo to Dublin
Sadly it's time to say goodbye to the wilds of the west coast and head back to Dublin. But first, a holy mountain, the town of Westport and one of Ireland's best museums.
Morning walk at the base of Croagh Patrick - Ireland's holiest pilgrimage mountain. Lose a sin with every step!
Explore the brightly colored streets of the picturesque town of Westport.   
Gain fascinating insights into the Ireland of yesterday at the Museum of Country Life in Castlebar (free entry).
Corlea Trackway is an Iron Age trackway, or togher, near the village of Keenagh, south of Longford town, constructed in 147/148 BC.
Cross over the River Shannon and head back to the East of Ireland to arrive in Dublin between 5 and 6pm.
Book this tour
Tour operator
Vagabond tours were established in February 2002, the brainchild of Rob Rankin who had been traveling in Southern Africa with his wife, Amy. While there, they saw the safari and 'overland' tours that were so popular and realized that a more adventurous way of seeing Ireland would be a fantastic experience for visitors.
Ireland may not have the lions, elephants, and deserts of Africa, but it certainly has plenty of great scenery, fascinating history and a few wild creatures running loose. Just what you need for a good safari.
Since 2002 Vagabond has grown steadily year on year, building an excellent reputation within the Irish Tourism industry and with customers abroad. We have won several awards and been featured in numerous articles in publications around the world.
The tours are constantly evolving, we put a lot of store in customer feedback and each year our trips have developed accordingly.
View Profile
Why IrishCentral tours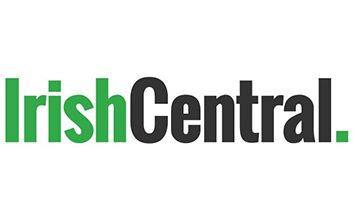 Curated tours at the best price
IrishCentral works with specially selected tour operators, while focusing on travel exclusivity in Ireland.
The brand you already trust
As an IrishCentral reader your already find tales of unique Irish experience and travel articles on America's largest Irish website.
One place for Irish tours
IrishCentral can offer best prices and availability because we focus exclusively on Ireland.
What's included
The tours leave from Dublin city center at 08.20am on the first morning and get back about 6 pm on the last day. Vagabond would advise arriving at least the night before and if you would be planning to fly out on the last night, then not to book a flight before 9 pm.
Northern Ireland
In 2007 Northern Ireland was named as one of the top ten places in the world to visit by Lonely Planet travel guides. Not surprising really when you consider the great scenery, fascinating history and political situation, the activity options, and the genuinely warm welcome. Plus, of course, for many, it is a completely new area to be explored as the peace has unfolded over the last 20 years.
Northwest and Western Ireland
Heading across to the north-west, imagine a country of wild moorland, rugged mountain ranges, dark and mysterious lakes, spectacular beaches, hidden villages, rebel castles and prehistoric forts. Donegal got on the Cool List by National Geographic this year so Vagabond have decided to spend some more time here to uncover more. Vagabond will take you to places that coach tours of Ireland simply cannot reach, and the small group sizes on the tours give us greater flexibility to tailor-make the vacation to suit each group.
Europe's highest Sea Cliffs
It is a region with a huge amount to offer a visitor and all in a relatively small area. You will have the chance to go for walks, ride a bike or a horse, surf an Atlantic wave, try your hand at fishing or hit a golf ball. The range of activities available is huge and qualified and experienced instructors supervise all. You'll also have the chance not to do the activities and just take it easy while Vagabond we show you around.
Vagabond's small groups also allow us to stay in small out-of-the-way hotels, offering a warm friendly welcome and first-class accommodation.
Policies