Tour highlights
Explore one of Ireland's most spectacular regions. There you will visit small towns and villages bursting with myth and mystery, witness Atlantic waves crashing against rugged cliffs, and see ancient castles and monasteries. All combined with beautiful short hikes in areas of outstanding natural beauty. This tour is perfect for people who don't want to be stuck in a bus all day just looking at the scenery but wish to be part of it.
The Brendan Tour is named after Ireland's St. Brendan the Navigator, who embarked on a legendary voyage that some believe took him to North America nearly 500 years before the Vikings and 1,000 years before Christopher Columbus. For 40 days St. Brendan fasted and prayed atop a mountain on the rugged Dingle Peninsula, a spindly finger of land on the west of Ireland that points directly at North America. Follow in St Brendan's footsteps and spend 5 days exploring the Southwest of Ireland, taking in the diverse and stunning landscapes, and seeing all the highlights.
Itinerary
Cork to Killarney National Park
You have a full day to freely explore everything on offer. Killarney is a great place to spend an entire day, no matter what your past-time of choice is. Options include: kayaking on the lakes of Killarney, rock climbing or hiking through glaciated valleys, biking through the National park, climb Torc Mountain for amazing views, or just leisurely enjoying the stunning scenery.
Optional activities are at your own expense.
Accommodation is located close to the town and park.
Killarney to Valentia Island
This morning you will take a journey through County Kerry with amazing views at high altitude with regular stops for spectacular photos along the Ring of Kerry.
There the tour will stop and you will have a choice: you can go for a moderate walk to Valentia Island and Bray Head (included in the price), or opt to take a boat trip around the UNESCO World Heritage site of the Skellig Islands (€50 extra – very weather dependent), or, alternatively, hire a bike and discover the island at your own pace (€15 extra).
After a day full of discoveries, you will check into your accommodation in the picturesque fishing village of Portmagee, known as one of the best places in Ireland where you can join an evening stargazing with local guides.
Valentia Island to Dingle
Isolated from the rest of Ireland by the impressive landscape, the Dingle Peninsula tour will take you where the locals go. You will follow a coastal trail on windswept cliffs, perched above beautiful coastlines. This amazing guided tour will take you along the spectacular Wild Atlantic Way as you experience the most dramatic scenery that Ireland has to offer.
Arriving back in Dingle town, you can opt to go sea kayaking around Dingle harbor, horse riding on the foothills and beaches, or SUP boarding in the sea (Stand up Paddle boarding).
In the evening you will visit the Dingle Whiskey Distillery (included in the price), a small distillery, which offers generous tastings of whiskey, vodka and gin.
You will spend the night in Dingle, where you can sample fresh seafood and local craft beers in a nice cozy Irish Pub.
Overnight stay in accommodation at the edge of Dingle.
Dingle to Doolin
The tour will take you away from all the hustle and bustle of the Cliffs of Moher visitor center and bring you on a stunning guided walk through the unspoiled region along the cliffs.
The walk follows a gravel path, with flagstone steps cut out of the terrain to cross the drains and streams and on the steeper inclines. The trail is not a difficult walk - it requires a basic level of fitness and a good head for heights.
You will walk ahead until you reach the highest point of the Cliffs of Moher, standing 214m (702 feet) above sea level, where views of the Dingle Peninsula and Loop Head in the South, the Aran Islands to the West, with the Twelve Pins and mountains of Connemara to the North, can be seen on a clear day.
After the ramble, you will get the chance to experience a traditional Irish music night with some local craft beers in a nice cozy Irish Pub.
Overnight stay in Doolin.
Inis Oirr to Cork
Travel back in time! Spend a day on Inis Oirr, the smallest and less inhabited of the Aran Islands. The locals are fluent Irish (Gaelic) speakers and you're free to explore the island and get chatting to them over a pint. Take a walk along the miles of stone walls, hire a horse and cart or rent a bike to explore the island on your own. Make sure to stop by the MV Plassy shipwreck.
After a tremendously long and exciting day, it's time to head back to the city of Cork. This is where your Irish adventure ends. Irish Experience Tours hope you have enjoyed your time spent on this tour!
Book this tour
Tour operator
Explore and experience the real Ireland with our small group adventure tours ranging from 1 to 13 days, with everything included from accommodation, transport, meals and fun!
 Our mission is to transform the norm of a bus trip into an intimate road trip, where like-minded travellers can come together to experience the real Ireland and at the same time become friends with complete strangers.  
Unlike the big bus tours, you won't be stuck on a crowded bus with a strict itinerary. We'll take you off the beaten track, making sure we get to those magical, hard to reach places, such as secluded beaches or dramatic cliff tops. Easy hikes along beautiful sights, culture & history and pure adventure in the Irish outdoors, we have you covered!
Enjoy Ireland at your own pace
All our tours include gentle hikes, so you get to experience the real Ireland. 
People for whom taking photos, meeting the locals and enjoying a long lunch are as important as the hike itself.
View Profile
Why IrishCentral tours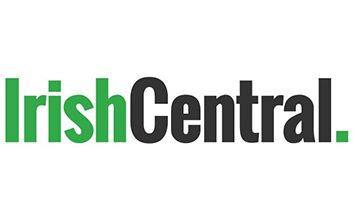 Curated tours at the best price
IrishCentral works with specially selected tour operators, while focusing on travel exclusivity in Ireland.
The brand you already trust
As an IrishCentral reader your already find tales of unique Irish experience and travel articles on America's largest Irish website.
One place for Irish tours
IrishCentral can offer best prices and availability because we focus exclusively on Ireland.
What's included
BRENDAN TOUR INCLUSIONS:
All transport: Travel around Ireland in comfortable mid-sized coaches.
Departure: 9:45am in Cork - Marks & Spencers, Merchants Quay, Cork City
Experienced tour guide: Expect entertaining commentary, insight into local secrets and extra support from your tour guide.
Accommodation:
OPTION 1: 4 nights in a quad share accommodation in select quality backpacker hostels & wilderness lodges. Upgrades to private twin and single rooms are available.
OPTION 2: 4 nights in a twin share accommodation in select classic B&Bs and hotels. Upgrades to private twin/double and single rooms are available. 
Meals: 4 breakfasts.
Top rated activities:
Sea Kayaking or SUP in Dingle Harbor

 

(optional extra)
Horse riding along the foothills of Kerry

 

(optional extra)
Whiskey tasting tour of Dingle Distillery
Boat trip to Inis Oirr
Stargazing in Kerry's Dark Sky Reserve
Scenic bike ride around Killarney National Park
Enjoy a gentle walk along the Atlantic Edge track at The Cliffs of Moher
A pleasant stroll along Bray Head on Valentia Island & Dingle Peninsula
Boat trip to the Skellig Islands 'Home of Star Wars'

 

(optional extra)
---
What's not included?
Any additional activities not specified as included in the itinerary. These can be booked via your guide, often at an exclusive Irish Experience special price!
---
WHAT TO BRING:
Sturdy walking shoes (ankle high), swimming gear, sunhat and sunscreen, rain jacket/trousers, warm fleece, hat and gloves, motion sickness tablets, water bottle, towel and toiletries, warm clothing and waterproof jacket, insect repellent, camera.
---
Please note:
All rates are in EURO, per person, and are subject to change.
Luggage should be restricted to 15kg in a single bag, plus a small daypack.
Policies