The Florida Bar is investigating a high-profile Irish immigration lawyer after claims made against her by an Irish client.
Richard Kirby claims a nightmare experience with high-profile Caro Kinsella, a Florida-based Irish immigration lawyer, and has warned other Irish people of the financial traps they may fall into in attempting to acquire a visa to the US. He says he was charged $18,000 for work that usually costs an average of $3,000 and he believes that he was never eligible for the visa he was put forward for because of the way it was processed.
Kinsella was previously brought to the attention of IrishCentral in 2012 when her office was offering assistance in applying for the Diversity Visa lottery (more commonly known as the green card lottery) for $200. Although the application is free, Kinsella told our sister publication the Irish Voice that some people preferred to have help from a lawyer as difficulties could arise in uploading pictures.   Irish immigration centers stated at the time there was absolutely no way any money should have been charged for filling out a very simple form and that doing so was exploiting the undocumented.
Kirby, originally from Co. Kerry, retained Kinsella in January 2015 to help him acquire a "self-petitioned" H-1B visa to allow him to work in the US. Kirby claims, however, to have been misled by Kinsella regarding the requirements for successfully applying for this visa. He also claims to have suffered from further financial extortion when it had already become apparent to him he was not eligible for the H-1B visa and when the cap for applications had already been reached.
Kirby filed a complaint against Kinsella, a popular commentator on immigration issues in the Irish media, through The Florida Bar. He said the first investigation was closed when Kinsella claimed the documents Kirby had filed were false. The investigation was reopened recently, however, when Kirby presented further evidence of Kinsella's alleged misconduct. IrishCentral confirmed with The Florida Bar that the investigation is still on-going, although no further information could be released.
In a written statement to IrishCentral, the Law Offices of Caro Kinsella denied all charges brought against them by Kirby, claiming that he had altered the history of their print communications to make false allegations. The offices were also confident that the second investigation would come to the same findings and all charges brought by Kirby would be cleared. 
"We are well aware of Mr. Kirby; he has a history of making false allegations regarding our law practice," the statement read.
"He did contact The Florida Bar alleging several false allegations and even provided doctored documents which they have on file, the Bar counsel reviewed our detailed reply (which is client privileged) and dismissed the case quickly. Mr. Kirby has insisted on further fake allegations and The Florida Bar will dismiss hence why he is now contacting media.
"Our practice keeps a clear paper trail of all communication and transparent so any allegations made against us are easily rebutted."
Kirby branded this rebuttal as "pretty comical," telling IrishCentral: "All the documents are real and nothing has been doctored. I can assure you of that."
Then living in Dublin, Kirby looked to move to the US in 2015 and reached out to Kinsella about the "self-petitioning H-1B" when he says a member of her Florida office, Rebekah Calloway, contacted him about a discount on the visa application. Following a consultation phone call with Kinsella, Kirby retained her for $5,500. He claims this was the last time he was able to reach her on the phone despite numerous attempts. He says he even asked his brother to contact the office on one occasion in the hope that he would be put through to Kinsella.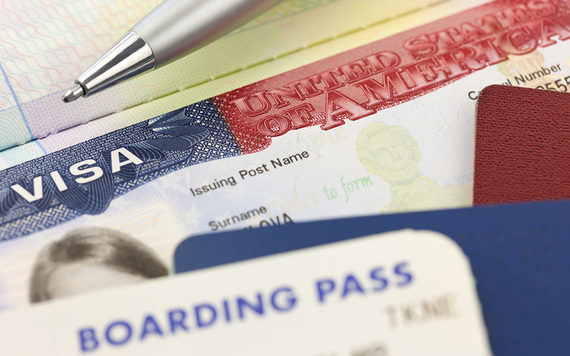 3
The average fees incurred when applying for an H-1B are in the region of $3,000. Aside from the initial "discount" he was offered, Kirby calculates that he gave upwards of $18,000 to the law offices, despite the fact he believes he was advised to apply for a visa he was not eligible for.
Immigration lawyers explained to IrishCentral that some kind of employee/employer relationship must exist in order to make a successful petition for an H-1B visa. As such, Kirby was required to register a business in the US that would file the petition on his behalf.
However, these same lawyers explained that this would still not have made Kirby eligible for the H-1B unless it could be shown that some kind of employee-employer relationship existed. That is, he would have to demonstrate that his work is controlled by others. An example of this would be if a board of directors of a company could be shown to have a say over the work of the sole owner.
Read more: What Trump's immigration moves mean for the Irish ― worries about H-1B visas
As the sole employee of his new business, Kirby would not have met these requirements yet recounts shelling out an extra $2,000 for a business plan he claims he never saw and paying $1,495 to Kinsella to set up a business bank account at BMO Harris in Orlando, 200 miles from where the law offices were then stationed in Fort Lauderdale.
Kirby said he was told that Kinsella had charged the fee as she was directly involved in setting up the account, but he claims to have a confirmation letter from the bank manager stating that the account was established by one of her employees over the phone. IrishCentral made efforts to contact the bank manager but he was no longer available at the number provided.
According to the rules set out by the US Department of Labor, no employee may pay the attorney fees or petition for the H-1B visa themselves. The employer should fulfill those requirements. As such, Kirby states that the application went in direct violation of this law, as he can provide bank statements which show his personal account being charged for the attorney's services.
Emails provided to IrishCentral by Kirby appear to show that the Kinsella's law office, now based in Miami, requested a further $1529.15 to have his college degree evaluated, a fee that supposedly included a 15% discount. Through his own personal research, Kirby later discovered that this three-day evaluation process could be acquired for as little as $90.
On top of the this, applications for the H-1B visa in the US have a deadline of April 1 each year but remain open until a cap is reached. Even if applications are submitted successfully, the visa program has a quota and is essentially a lottery system through which you cannot be sure whether you will receive the visa of not. Kirby told IrishCentral he was not informed of this at the beginning of the process with Kinsella's offices and was under the impression that once the application was submitted in time, he would undergo an embassy interview as a formality and then be free to travel to the US.
"It was in March of that year before I found out that there is a cap and a quota and that it was a lottery, in fact, the H-1B process," he said.
"That was news to me and I became very anxious at the time because I know someone over here [the US] and they told me they'd heard stories about her, how she brings people up to the deadline and she tries to extract further fees from them. So that's exactly what I experienced from April 1 to April 7.
"The most egregious part of dealing with her related to the days in the run-up to the deadline," Kirby continued.
"Typically the deadline is April 1 for the H-1B, but the USCIS allows another five days typically to file if the cap is not reached. I was receiving emails on the final day for more 'rush processing' fees via email despite the cap having been reached and the deadline having been passed. I knew that the cap had been reached by a simple google yet I was receiving emails for more money.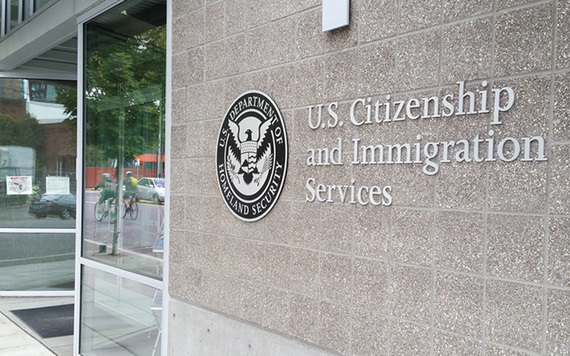 3
"I even have an email to Caro letting her know that the cap had been reached despite demands for further fees. She claimed in an email on that date that my file was with a courier on its way to the USCIS, but this could not have been the case as it was not signed and was missing many other things that USCIS require to accept the petition. It is clear that I was brought right up to the deadline so further fees could be extracted from me."
Read more: Figures give dramatic picture of Irish as the founding immigrants in the USA
Since his experience, Kirby has successfully applied for a different visa through other means and has moved to the US. He has continued to attempt to build a case against Kinsella, however, by talking to various immigration and malpractice lawyers, compiling all written communication with her as evidence.
Earlier this year, Kirby sent a final request letter to the offices asking for a reimbursement of the costs incurred as his visa application was not submitted in time. Despite giving a deadline of April 9, he said he did not receive a response.
He also acquired the help of a Florida-based private investigator who researched Kinsella. Just last week the investigator visited the office address supplied on the law office's website and found that it was an executive office with no employee of the firm present.
While Kirby cites mostly anecdotal evidence of others who are similarly dissatisfied with Kinsella's practice, another Irishman, John Brennan, also describes himself as an unhappy customer. Brennan lives in Ireland but travels to the US several times a year to oversee businesses he runs here. Brennan acquired a visa through Kinsella's law offices but feels that he was advised to apply for an inappropriate option and, as a consequence, paid exorbitant fees. He has since changed attorneys to handle all his visa issues in the future.
A well-known talking head on US immigration in Ireland, Caro Kinsella is not registered with The Florida Bar but is a registered attorney in New York State. As immigration is a federal issue, she is free to practice immigration law in any state as long as she is not working in any other areas of law.
Kinsella is listed as Caro Calloway-Kinsella in the database of attorneys registered to practice in New York with her address listed as the same executive office address supplied on her website. She is listed as having no public record of discipline.
A native of Co. Limerick, Kinsella received her education at University College Cork and London Metropolitan University. Kinsella is set to hold several US immigration seminars in Ireland over the coming months.  
Do you have an immigration horror story? Tell us about it in the comments section.