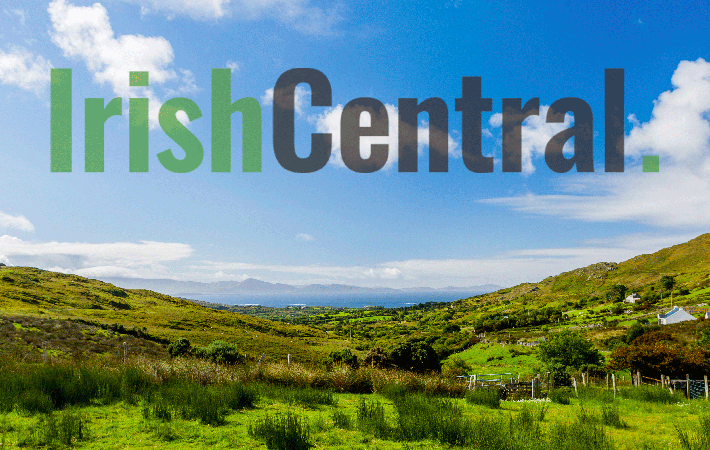 Presidential election candidate David Norris was still in a relationship with convicted rapist Ezra Yitzhak Nawi for four years after he was found guilty of the rape of a 15-year-old Palestinian boy.
Norris and Nawi were together for almost 30 years until 2001 according to a new report in the Irish Independent.
They were still involved with each other when Norris wrote to an Israeli court on headed IrishSenate notepaper pleading for clemency in relation to a jail sentence for Nawi.
It had been thought the relationship was over at the time of writing the letter.
As support for Norris' election bid collapses by the day, this new revelation will further damage any remaining hope of the gay senator even running in the autumn election.
Norris is set for a press conference in Dublin today where speculation is that he will announce he will not run for president.
And pundits believe the news conference will confirm the beginning of the end of the Norris campaign after his close friend Fergus Finlay again called on the Senator to withdraw from the race to succeed Mary McAleese.
Former Labor Party advisor Finlay, now chief executive of the children's charity Barnardos, made the appeal to Norris on Irish radio on Tuesday morning.
"I believe that Senator David Norris should immediately announce that he is no longer seeking a nomination for the presidency," said Finlay ahead of the Dublin press conference.
_________________
Read More:
Israel denies attempt to derail Norris presidential campaign
Hate mail deluge for Irish blogger who exposed Norris support for rapist
Norris bid in tatters as media vultures continue their swoop
Joe Biden saves the day for Obama in debt ceiling deal -- Vice President is key figure in deal with GOP in senate
_______________
"You simply cannot use public office to try to influence a court in the particular situation that pertained in this case, it is simply not acceptable.
"For the sake of the contribution David Norris can still make to public life he needs to announce in a dignified fashion that he is withdrawing from the race."
Under Ireland's election law he needed the votes of 20 elected members of the Dail or senate to nominate him , a number that  now seems impossible after three supporters withdrew their names reducing his total of backers to 12 with several more of those 12 now on thefence
The Independent reports that Senator Norris told a Foreign Affairs Committee in 2006 that he was proud of his former partner of 'nearly 30 years Ezra Yitzhak, whose work in the villages around south Hebron was seen by the committee on its visit to the area'.
Norris, who has gone to ground since weekend revelations about his support for convicted child rapist Nawi, told Sunday Independent journalist Joe Jackson in 2002 that his relationship with Nawi had lasted 26 years and ended in 2001.
The Irish Independent also reports that letters to the Israeli court after Nawi's conviction for statutory rape in 1997, do not mention that the pair were former lovers.
Three key supporters of Norris' nomination to run for President have already withdrawn their support in light of the weekend revelations concerning that letter of support for Nawi.
Independent deputies Finian McGrath, John Halligan and Thomas Pringle have all informed Norris of their decisions to no longer support him as a candidate.
"He was disappointed when I told him of my decision and he apologized for the anxiety of the last few days," said Deputy McGrath.
Waterford Deputy Halligan said: "David Norris is a decent man who has done great work but he it was a great error to write the letter to the Israeli authorities appealing for leniency for his former partner.
"The office of the president must be beyond reproach and so, after consulting with my supporters, I have decided it would be inappropriate of me to support his bid."
Donegal South West Deputy Pringle confirmed that if he had known about the Norris letter in support of a man convicted of statutory rape beforehand, he wouldn't have supported him.
"This decision was not taken lightly," said Pringle.